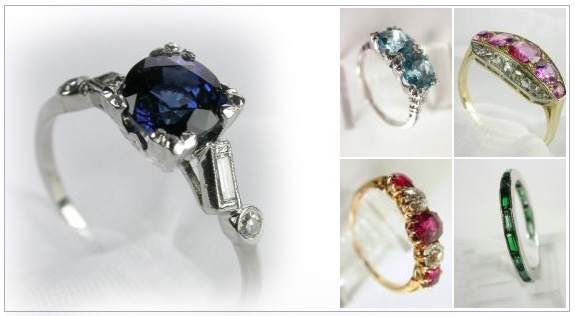 Vintage Jewelry from Topazery
Topazery.com in Atlanta, GA is an online-only jewelry boutique offering antique jewelry, vintage jewelry, and estate jewelry. Topazery carries unusual and non traditional vintage jewelry pieces including vintage engagement rings and vintage wedding bands dating from the 1930's. Topazery also carries antique engagement rings and antique wedding rings from the 1800's to the 1920's. In addition, Topazery ofers a unique and one-of-a-kind selection of bracelets, crosses, earrings, necklaces, pendants, and lockets. For those customers who adore the antique and vintage look, but prefer jewelry that has never been worn, Topazery offers a special selection of antique style jewelry and contemporary jewelry. Visit our online boutique and find out why customers come back again and again to find antique jewelry that is simply spectacular.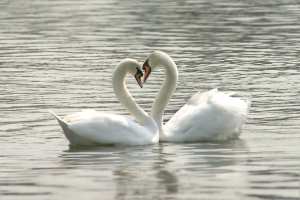 More about our Vintage Jewelry
Topazery was founded in 2001 in Charlotte, NC. The company first opened in an antiques mall and offered estate jewelry, antique furniture, and accessories. A year later in 2002, Topazery established an e-boutique and began selling antique and vintage jewelry worldwide. Now located in Atlanta, GA, the company is owned by founder and President, Jan Walden. Jan has a wonderful ability to capture the mystique and romance of vintage handcrafted jewelry. Each one of her carefully chosen pieces is sure to delight. Please come back often to browse Topazery's ever-changing collection of antique, vintage, and modern jewelry!
---
| | |
| --- | --- |
| | |
---
ęCopyright 2001 - 2013
Topazery, LLC
Atlanta, GA, USA
&reg Topazery is a Registered Trademark
Cart

WELCOME!
Home
Join Newsletter
New Listings
How To Order
FAQs
Contact Us
Antique Jewelry Blog
Testimonials
Hassle Free Returns

JEWELRY STORES
All Rings
All Jewelry
Gifts Under $1000

ENGAGEMENT RINGS
Thumbnails
Vintage Engagement Rings
Antique Engagement Rings
Antique Style Engagement Rings
Diamond Engagement Rings
Champagne Diamond Rings
Aquamarine Engagement Rings
Sapphire Engagement Rings
Emerald Engagement Rings
Ruby Engagement Rings
Filigree Engagement Rings

RINGS & MORE
Thumbnails
Topazery Collection
Antique Rings
Antique Style Rings
Sapphire Rings
Emerald Rings
Ruby Rings
Aquamarine Rings
Pearl Rings
Filigree Rings
Cocktail Rings
Filigree Jewelry
Pearl Jewelry

WEDDING RINGS
Thumbnails
Antique Wedding Rings
Antique Style Wedding Rings
Gemstone Wedding Rings
Filigree Wedding Rings

JEWELRY BY PERIOD
Thumbnails
Victorian Jewelry
Art Nouveau Jewelry
Edwardian Jewelry
Art Deco Jewelry
Retro Jewelry

OTHER JEWELRY
Thumbnails
Bracelets
Crosses
Earrings
Necklaces
Pendants & Lockets
Pins & Brooches

RECENTLY SOLD
Recently Sold Jewelry

EDUCATION
Gemstone History
Jewelry Periods
Antique Diamond Cuts
Diamond Color Grades
Diamond Clarity Grades
Evaluating Gemstones
Jewelry Library

INFORMATION
About Us
In the News
Privacy Policy
Legal Policy