Reviews &
Testimonials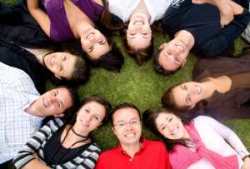 Topazery Jewelry is for people like you ... people who love antique and vintage jewelry, but who don't have the time to search everywhere for that special jewelry piece. Whether it's a vintage engagement ring, an antique wedding band, or a special one-of-a-kind gift for you or for someone you love, we have something you'll love. As you read the Topazery reviews on these pages we hope you get a sense of what Topazery is all about.
Customer Letters
These pages are dedicated to customers who have sent their comments via a Topazery review. Many thanks to each and every one of you! If you are already a Topazery customer, welcome back. If you are a new customer, we're glad you're here. We hope each of you will come back again and again when you're looking for a special vintage ring or antique jewelry gift. Visit often to share the experience at Topazery!
How to Post a Topazery Review
We always like to receive feedback about our vintage jewelry, our website, and our service. If you'd like to submit a review of Topazery, please send an email with your name, USA State or Country, and either the jewelry item number or your order number. We'd love to hear from you!

Filigree and Diamond Vintage Inspired Wedding Ring
Dear Topazery,
I have just received the [ring] and it is very well a beautiful piece of art! THANK YOU! Have a wonderful weekend!
J.M. from Sweden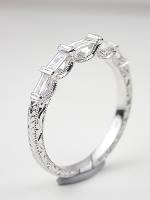 Wedding Ring with Baguette Cut Diamonds
Hello Topazery!
Wow, that is extremely generous customer service! You did not need to do all that but Thank you!!
I certainly will be checking your website often and hope to make a future purchase from you. I so wished the ring had worked for me… your company has been wonderful to work with from initial purchase to return.
Kind regards,
D.C from Georgia, USA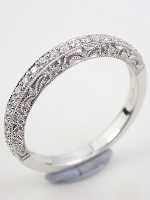 Paisley and Filigree Diamond Wedding Ring
Perfect!
C.R. from North Carolina, USA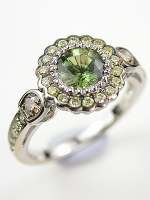 Engagement Ring with Fancy Colored Diamonds
I just wanted to write you a quick email to let you know that I received the ring without problems, and that it is beautiful and that my wife loves it. It really is fantastic. We're glad we found your store. Thank you for all you do!
G.M from New Mexico, USA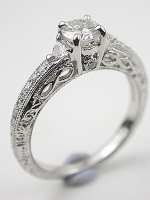 Diamond Filigree Engagement Ring
Thanks again Topazery Team for the great service! The ring arrived last Friday here in Australia less than five days after ordering. Looks as amazing as it does in the photos :) Cheers.
M.Z. Queensland, Australia

Filigree and Diamond Wedding Band
Good morning!
I picked up my ring on Friday and first of all I want to let you know that I've never written a 'review' type email. My ring is perfect! Exactly like the photos and it is a perfect match to my engagement ring!
I can't believe how fast your team sized it and shipped it all the way to Canada! No issues with customs or anything! Thank you so much! After waiting over a year looking for the right wedding band I am so glad we waited and found one with Topazery - the quality and detail are a perfect!! We were so nervous buying jewelry online (especially without PayPal), but we will definitely be customers again someday!
Thank you so very much!!
J.D. from Alberta, Canada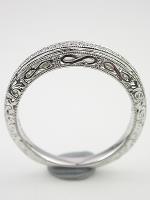 Antique Style Filigree Wedding Band
Thanks for your help with the ring. My fiancee loved it; she cried when she saw it. She looks at it all the time!! Thanks so much.
W.Y. from Missouri, USA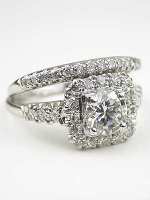 Jabel 1940s Vintage Diamond Bridal Rings
Thank you!!!! I'm very excited and ready to get this [ring] on her hand.
M.D.D. III from Florida, USA