Reviews &
Testimonials p3

Cathedral Style Aquamarine Engagement Ring
Gave her the ring this morning and it fit perfectly. The ring is gorgeous and she loves it.
M.S. from Georgia, USA

Antique Diamond Cocktail Ring
Wow...I just received the beautiful ring! Stunning is an understatement!
K.G. from Texas, USA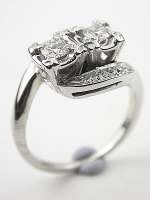 1950s Antique Diamond Engagement Ring
My now-fiancee combed the Topazery website looking for antique rings. She wanted something elegant and unique....something from a different era. The ring that caught her gaze and eventually became her engagement ring came from Topazery. Topazery proved excellent to work with and went over and beyond in responding to questions in a timely fashion throughout the purchasing process. I have nothing but glowing compliments for Topazery. I plan on using Topazery again for future purchases and will recommend them to friends and family.
M.B. from Georgia, USA

Diamond Engagement and Wedding Bridal Set
Got the rings! They are beautiful! She will love them, thanks so much!
M.R. from Oregon, USA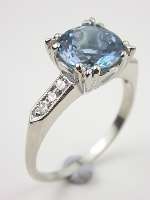 Aquamarine and Diamond Engagement Ring
My wonderful boyfriend (now fiance!) just proposed to me on Valentine's Day weekend. Aquamarine is my favorite stone and he knows that I love vintage jewelry, so he was romantic and thoughtful enough to get my gorgeous ring from Topazery. We are both very satisfied with this ring and feel that its beauty and individuality is a tribute to our love and our impending marriage.
E.G. from New York, USA

Antique Carved Wedding Ring
I got the ring! It's perfect.
A.H. from Colorado, USA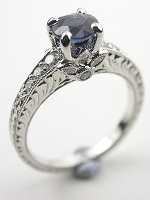 Sapphire Engagement Ring with Flower Motif
I just wanted to thank you for how wonderful you and your company have been during this process of getting this ring.... you have done everything that you promised to do. I am tracking the ring now. Thank you so much for all you've done.
M.H. from Oklahoma, USA

Cushion Cut Green Sapphire Engagement Ring
Take it from a guy that doesn't know anything about engagement rings. The ring is beautiful. Absolutely gorgeous.... A million thanks to you.
M.C. from New York, USA