Privacy Policy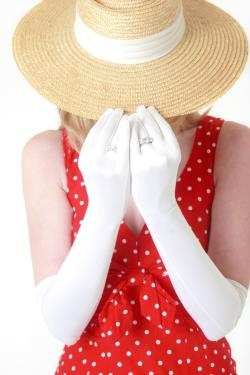 At Topazery, we care about your privacy. We do not collect personally identifiable information on our web site, except when you choose to provide that information to us when you place an order. We use Google Analytics according to Google's policy. Google Analytics helps businesses like ours analyze our website traffic. If you have questions about Topazery's Privacy Policy, please contact us. Our contact information is on our "Contact" page.
Secure Shopping
We want your online shopping to be secure and worry-free. We use SSL (Secure Socket Layers), the most advanced online ordering security system available. All of your personal information, including your credit card number, is encrypted by SSL. SSL is active and you are accessing a secure server when the first characters of the site address change from "http" to "https". You will notice this change in the URL address on the Topazery Checkout page, where you enter your billing, shipping, and payment information.
Personal Information
We only collect personal information which is necessary to process your order and to communicate with you about your shipment. We do not save or store your credit card information after your order is approved and processed. We record your IP address for security reasons. Your name, phone number and shipping address is provided to the carrier who delivers your jewelry purchase.
Cookies
Cookies are small pieces of information stored by your browser. We only use cookies to track the items you have placed in your shopping cart; we do not use cookies to track or store personally identifiable information.
Sold Item Prices
Prices for items are posted until a sale of the item is pending. We do not post or disclose the prices of sold or sale pending items out of respect for the privacy of the customer who purchased the piece (and who may not want a gift recipient or others to see the price).
Manufacturers
We do not disclose information about our manufacturers; we consider this to be company confidential information.
Shipping to a Non-billing Address
We charge a non-refundable fee and may require additional information by email or FAX when you request that we ship your order to a non-billing address. We do not guarantee that we can ship to a non-billing address.
International Purchases
If your credit/debit card does not support the Address Verification System [AVS], additional documentation may be required by FAX or email.
For international purchases, we provide customs with the necessary information required to process your order through international customs offices.
Product Searches
If you use our Product Search box, the words you enter cannot be associated with you in anyway. We collect the words you enter for statistical information only.
Topazery Newsletter
If you join our Newsletter, your email address is only used for sending you our monthly newsletter. At your request, we promptly remove your name from our newsletter list.
Links to Other Sites
This site contains links to other sites. Topazery is not responsible for the privacy practices or the content of other web sites.