Frequently Asked Questions (FAQs)
---
Click on the topics below to find answers to your questions about:
Click HERE for answers to your questions about how to place an order with us.
---
Most Popular Question
We are often asked, "Will the ring accommodate a different center stone?" In most cases, the answer is "no". Rings are designed to hold a specific size and shape for a diamond or gemstone. The prongs, head, bezel, and shoulders are made in proportion to securely hold a particular size and shape stone. We do not recommend purchasing one of our rings with the intention of removing the center stone and replacing it with a different one. Every diamond and gemstone is unique; stones with the same carat weight may have other characteristics which are significantly different. Setting a stone that is not appropriate for a ring creates a serious risk that the stone may become loose and fall out of the mounting. The stone and ring may also be damaged during the setting process.
---
Mountings
We don't sell any of our rings as mountings. We are often asked why we won't remove the diamond from an original antique ring and sell just the setting. We feel that original vintage and antique pieces should be preserved and cherished as they are; we don't have the heart to break them up. We also do not sell new rings without the center stone. If someone else recommends a stone that is not appropriate for a Topazery mounting or sets a stone improperly, we don't want you to be unhappy about your purchase from us.
---
Discounts
We offer the best prices on our website and do not negotiate prices or offer discounts.
---
Diamond Grading Reports
Most diamonds weighing 1.00 carats or more, which are offered for sale at Topazery.com, have been sent to an independent diamond grading laboratory for an evaluation and a written certificate. [We do not remove a diamond if removing it may compromise the mounting.] When a diamond grading certificate is offered with a jewelry piece, it is stated in the description or in the detail report that displays when you click on a thumbnail photo. This diamond grading report is offered to you as part of your purchase. We offer diamond grading reports from the following indepdendent laboratories: Gemological Institute of America (GIA), American Gem Society (AGS), Diamond High Council (HRD), and European Gemological Laboratory in the USA (EGL USA).
---
Custom Requests
We wish we could help with your custom jewelry request as we have an experienced team of trained jewelry professionals who are highly skilled at everything from designing a custom ring, to restoring a family heirloom, to helping you find the perfect gemstone or diamond. We're sorry that our online store is not setup to help you with these or other custom jewelry projects. Experience has taught us the things we do best -- presenting spectacular antique, vintage and estate jewelry that's ready for you to wear and enjoy. We shop the world to find special antique and vintage jewelry just for you. We also offer unusual and elegant new antique style jewelry designs and have chosen just the right stones for each piece. We've worked hard so you don't have to spend your time with the details.
Our online boutique is open 24/7 so you may shop anytime day or night and place an order when you're ready. When your purchase arrives at your home or office, carefully packaged, and in a special Topazery gift box, the jewelry is ready to present to someone special or for you to wear and enjoy for a lifetime. Thank you for visiting and we hope to hear from you again soon!
---
Visiting Us
Topazery.com is an online antique and vintage jewelry boutique located in Atlanta, Georgia (GA). Because of the popularity of our online jewelry galleries, we do not have a showroom or make appointments to show our jewelry. We are happy to answer your questions by email. To help you make an informed and comfortable decision about purchasing jewelry from our online boutique, we provide detailed gemological information and photographs for each jewelry piece. We also offer safe, secure shopping through our online credit and debit card payment processing company. Or, you may place a bank wire from your checking or savings account. Your purchase is always securely packaged and insured during shipping and we have an excellent returns agreement. We feel you will be very pleased with your Topazery shopping experience and look forward to receiving your order.
The internet provides a convenient, safe, and secure way to shop for beautiful antique, vintage, and estate jewelry from the comfort of your own home. By shopping on the internet, you have access to thousands of different styles and designs of antique and vintage jewelry. We have many satisfied customers in our hometown of Atlanta, GA, as well as satisfied customers from across the US and around the world. Thank you for visiting and we hope to hear from you again soon!
---
Retail Sales Only
We serve individual retail customers; we do not sell to wholesalers.
---
Holding Jewelry
We are happy to hold a jewelry piece for you for 72 hours free of charge. After 72 hours, the hold is automatically removed and the jewelry piece is made available for sale.
---
Jewelry Newsletter
We add jewelry to our online gallery often. If you want to know as soon as we add pieces to our collection, you may sign up for our newsletter. Just click on the Newsletter Horn icon at the top of each page. You may make changes to your subscription at any time or opt out of our list at any time by clicking on the appropriate link in your email. We do not share your email address with anyone.
---
Item Availability
We do our best to keep our website current with jewelry which is available for sale. In the unlikely event that you purchase a jewelry piece that is not available, we will promptly refund your payment in full and cannot be held liable. We sincerely apologize for any inconvenience if this happens.
---
Sold Item Prices
Prices for items are posted until a sale of the item is pending. We do not post or disclose the prices of sold or sale pending items out of respect for the customer who purchased the piece (and who may not want a gift recipient or others to see the price).
---
Jewelry Classifications or Categories
Most of the jewelry pieces offered for sale on the Topazery website are original antique pieces or vintage pieces. We also sell new jewelry if the design and quality is appropriate for our antique and vintage jewelry collections. We clearly note the category of each jewelry piece in the description.
Every jewelry piece is categorized as either "Antique" jewelry, "Vintage" jewelry, "Vintage style" jewelry or "Antique style" jewelry. On our website, "antique jewelry" is previously owned and dates from 1930 and earlier. We use the term "vintage jewelry' for jewelry which has been previously owned and dates from 1931 and later. "Antique style" and "vintage style"jewelry is new jewelry in the style of an original antique or vintage jewelry piece; it has not been previously owned or worn. Antique and vintage inspired jewelry is very popular for those who want to be the original jewelry owner but who love the look of a period piece.
Each piece of jewelry is individually purchased and personally evaluated by Topazery's owner and founder, Jan Walden. Every jewelry piece is also inspected and evaluated by two more trained and independent jewelry professionals: 1) an independent GIA Graduate Gemologist and Certified Appraiser who is certified by the American Gem Society and 2) an independent Master Jeweler, with over 30 years experience in antique and vintage jewelry restoration and repair.
If you want a second opinion on a jewelry piece purchased from Topazery, use the services of an independent GIA Graduate Gemologist and Certified Appraiser who has experience appraising antique and vintage jewelry, does not own a jewelry store, and is not employed by a jewelry store. Gemologists and appraisers who are employed by jewelry stores, as well as other jewelry store employees, may not give an accurate and unbiased opinion regarding jewelry which you have purchased elsewhere. For more information on jewelry certifications, please visit our Appraisals web-page.
---
Jewelry Measurements
To convert mm to inches we use the following formula:
mm (.039) x mm (.039) = inches x inches
For example:
16x44mm = 16(.039) x 44(.039) = .62 inches x 1.71 inches
---
Ordering Multiple Items
Our online vintage jewelry boutique is not set up for you to order several jewelry items so you can compare them, keep the one you like best, and return the others. High credit card processing fees and other return costs such as cleaning and restocking prevent us from allowing this option. If you cannot decide between several jewelry pieces, please email us and we are happy to answer any questions you may have. If you purchase more than one item and return the jewelry pieces that do not work for you, we charge a restocking fee on each returned item.
---
Gem Treatments
The majority of gemstones on the market today are heat-treated to improve appearance and value. Heat treatment is stable and permanent and is done by gemstone miners and producers. Treatments may improve a gemstone's color, lessen inclusions, or make a gemstone better able to withstand ordinary wear. Heat treatment completes a process that nature started; it has been done for centuries to make gems more beautiful, durable and affordable. The list of popular gems routinely treated includes amethyst, aquamarine, chalcedony, citrine, emerald, jade, lapis lazuli, opal, pearl, ruby, sapphire, tanzanite, tiger's-eye, topaz, turquoise, and zircon. If you have questions about treatments or special care for a favorite gemstone, we are happy to assist you.
Just as gems are treated, other natural products are also treated. Wood furniture is oiled to prevent splitting, cotton is dyed to produce beautiful colored fabrics, leather is tanned to make it supple and beautiful. Treatment of many natural products is widespread, beneficial, and acceptable to consumers. Just as other industries accept treatments to their natural products, the jewelry industry accepts heat treatment as a permanent and acceptable treatment for gemstones.
Gemstones which have not been treated are rare and sell for extremely high prices. We state in the jewelry description or details if a gemstone offered for sale on the Topazery website has not been heat treated.
Other treatments such as fissure or fraction filling, diffusion treating, and laser drilled gemstones are not acceptable to us or to many other jewelry professionals. We do not sell these gemstones on our website.
---
Custom Orders
We no longer do custom orders. Our apologies.
---
Manufacturers
We do not disclose information about the manufacturers for our Topazery Collection of vintage inspired rings; we consider this to be company confidential information. We also do not disclose information about where we find our antique and vintage rings and jewelry.
---
Errors
We make every effort to ensure that the prices posted on our website are correct. We are not liable for pricing errors and may cancel an order and refuse shipment with a notice by email to the customer. We will refund the full amount of your payment and sincerely apologize for any inconvenience if this happens.
---
Buy Back or Trade Ins
We do not offer a buy back or trade in/up option for jewelry purchased from our boutique.
---
Layaway
We no longer offer a layaway or payment plan. We apologize for any inconvenience.
---
Conflict Diamond Policy
Antique Jewelry at Topazery, along with the Kimberley Process, the World Diamond Council, Jewelers of America and many other world-wide efforts, are committed to stopping the illegal trade of conflict diamonds. We do not support the role that conflict diamonds have played in funding armed conflict in certain African countries. We do applaud the good things -- improved health care, free education, and more jobs -- that the mining of diamonds brings to African nations. Thanks to the work of people and organizations around the globe, more than 99% of the world's diamonds are conflict free. Upon request, Topazery's conflict diamond guarantee will be included with your jewelry purchase.
---
Jewelry Condition
Sometimes we find an antique or vintage jewelry piece in perfect, like-new condition, but this is unusual because most beautiful jewelry did not spend much time in a jewelry box. Part of the beauty and intrigue of antique and vintage jewelry comes from the charming patina and soft glow acquired from years of loving wear. Slight imperfections add to the charm of the piece and are indications of its authenticity. During the cleaning and restoration process, we always replace chipped or damaged stones and make any repairs, which if left unchanged, would affect the beauty or decrease the value of the jewelry. Tiny imperfections in stones or mountings are not changed, if they are only visible under magnification and do not affect the durability, beauty, or value of the piece.
We provide detailed information about each jewelry piece either in the separate report that displays when you click on a thumbnail photo or in the jewelry description. This information is provided by an GIA Graduate Gemologist and AGS Certified Gemologist Appraiser. The gemologist does not separately note ordinary wear common to the age and type of a jewelry piece. Most antique and vintage rings have been sized at some point. Please assume that a ring has been previously sized unless otherwise noted. All jewelry pieces have been carefully and expertly restored, cleaned, and polished unless otherwise noted in the detailed report.
Most antique and vintage jewelry pieces cannot be restored to "like new" condition. For this reason, we assign a "condition" grade to each jewelry piece. The following notations describe wear which is visible under a 10x loupe to a trained jewelry professional. We do not offer discounts if a jewelry piece is not exactly to your liking.
New -- this notation is for new jewelry that has never been worn
Excellent -- in like-new condition, with almost no wear
Very good -- very little wear
Good -- wear is consistent with the age of the piece; milgraining is not sharp and edges are not "crisp"; prongs show wear; these pieces usually have a beautiful soft patina
Fair -- significant wear is noticeable under a 10x loupe; restoration to "good" or "very good" condition may be possible but is cost prohibitive
Poor -- excessive wear
---
Jewelry Care
All fine jewelry -- whether antique, vintage, or new -- requires proper care. Most of our antique and vintage jewelry pieces were worn by women who lived very different lifestyles from today's modern woman. These beautiful jewelry styles from past eras are delicate and were not designed to take the every day wear of today's woman. Likewise, new and antique style jewelry with delicate designs, filigree work, or very small diamonds, must always be worn with special care. Some women wear their jewelry gently, others are much harder on their rings and other jewelry pieces.We stress the importance of choosing a ring that fits your lifestyle.
We recommend that you remove your jewelry and store it in a safe place while you are involved in any task that could cause damage to the mounting or stones. Routine inspections by a professional jeweler are also important; a trained professional will look for wear or damage that might otherwise go unnoticed. In addition to routine inspections, regular professional cleanings will help to keep your jewelry looking its best.
Please note that we are not responsible for jewelry damaged after shipment. You should check with your insurance agent for coverage options against loss or damage. Jewelry should be insured just as you insure other valuable possessions.
---
Repairs & Insurance
Because we are an online-only jewelry store and do not have a showroom where we can meet with you to look at your jewelry and discuss any necessary repairs, we do not offer jewelry repair services.
We cannot be held responsible for jewelry damaged after shipment. You should check with your insurance agent for coverage options against loss or damage. Jewelry should be insured just as you insure other valuable possessions.
---
Appraisals
Jewelry pieces for sale on Topazery.com are NOT offered with a written appraisal as part of your purchase. If you require an appraisal we are pleased to provide one upon request for a non-refundable fee of $125.00 and up, depending on the jewelry piece. Please allow two to three weeks for the delivery of an appraisal. Let us know that you require an appraisal at the time you place your order so we may schedule time with an appraiser to prepare the document before your jewelry is shipped. We will coordinate to ship your jewelry and appraisal together or separately as you wish.
All jewelry appraisals which are provided through Topazery are written in narrative form in compliance with the Uniform Standards of Professional Appraisal Practices (USPAP). The appraisals are written by appraisers who meet the following credentials: 1) hold a Graduate Gemologist (G.G.) diploma from the Gemological Institute of America (GIA); and 2) hold the title of Certified Gemologist Appraiser by the AGS (American Gem Society).
---
Gemological Reports
When you purchase a jewelry piece from Topazery.com, you may want to print for your records, the gemological report that displays online for your jewelry piece. This gemological report is available when you click on a thumbnail photo; it displays below the enlarged jewelry photos and may be printed, along with photos and other important information, by clicking on the Printable View button. This report is not available online indefinitely. We recommend printing it at the time you purchase your jewelry piece.
The gemological report is prepared by an appraiser who is not a Topazery employee and who has earned the coveted GIA Graduate Gemologist diploma as well as the title of AGS Certified Gemologist Appraiser. All appraisers who assist Topazery must also be a member of one of the professional appraisal organizations like the National Association of Jewelry Appraisers, the International Society of Appraisers, or the American Gem Society. In addition, they must have experience and training in the field of antique and vintage jewelry and must regularly participate in continuing education courses in their field. Topazery insists on these requirements to insure that our customers receive accurate gemological information about the jewelry offered for sale on our website.
The Gemological Institute of America, GIA, is the world's foremost authority in gemology, diamond grading, jewelry education, gemology research, diamond and gemstone grading reports and laboratory services. All diamonds and gemstones sold by Topazery are graded by the standards as taught by the GIA. The title of Certified Gemologist Appraiser is awarded by the American Gem Society (AGS) to those individuals who have completed advanced studies in appraisal methodologies. AGS members aim to provide their customers with the very best service and information available in appraising jewelry and gemstones.
---
Getting a Second Opinion about your Jewelry
If you take an antique or vintage jewelry piece purchased from Topazery.com to a jewelry store for an appraisal, be prepared to be disappointed when you receive the evaluation. Why? Because in most cases, the person who assists you sells new jewelry and is not trained or qualified to give you an assessment of an antique or vintage jewelry piece. A conflict of interest also exists because this person would like to sell you jewelry from their own store, putting them in a difficult position to give you an accurate, objective evaluation of quality and value for a jewelry item you have purchased elsewhere.
To receive an objective evaluation of quality and value for your jewelry, take your jewelry piece to an independent appraiser who has formal training in appraisal science and who has experience appraising antique and vintage jewelry for estate and insurance purposes. The appraiser should hold a Graduate Gemologist (G.G.) diploma from the Gemological Institute of America (GIA). The appraiser should also have at least 7 years experience appraising antique and vintage jewelry and should be a member of and fully accredited by at least two of the following professional organizations: the International Society of Appraisers; the American Gem Society; the National Association of Jewelry Appraisers.
Working in the jewelry industry does not make someone an appraiser. Antique jewelry appraising is a profession and one must be trained and tested just as doctors and lawyers and other professionals are educated and certified in their respective fields. Some individuals who offer appraisals have no formal training, and have little or no experience appraising antique and vintage jewelry. Often times these same people do not have the appropriate equipment for testing and evaluating metals, diamonds, and gemstones. Be sure to ask about an appraiser's experience, education and training before you hire him or her. A professional antique and vintage jewelry appraiser will be happy to show credentials and tell you about the equipment he or she uses to perform tests and make evaluations.
---
Certificates of Authenticity
We do not offer Certificates of Authenticity. Click HERE to read more about vintage jewelry certification.
---
Jewelry Boxes
You'll receive a beautiful Topazery jewelry gift box with each purchase.
---
Ring Sizing
TIP: Most rings are sizeable up or down from their current size and most rings are returnable after sizing. To see sizing options and fees, just add the ring to your shopping cart and answer the prompts. You do not have to purchase a ring to review the sizing options. Please allow 10 business days for ring sizing. All sizing fees are nonrefundable. Unless otherwise noted, rings sized by Topazery are returnable. Rings sized after delivery by someone other than Topazery are not returnable under any circumstances. If you are purchasing a ring for a gift and do not know her ring size, you are welcome to return the ring to Topazery at a later date for sizing.
CUSTOM SIZING QUOTE: If a ring requires a custom sizing quote, you may email us for a quote. Please include in the email your ring size and the item number of the ring you are considering purchasing. You may also purchase the ring, enter your ring size in the Comments field of the CHECKOUT form, and we will email you a sizing quote before proceeding with your order. If you purchase a ring that requires a custom sizing quote, it is not returnable after sizing.
WIDE BANDS & RINGS: If you are purchasing a ring or wedding band that measures 4.0mm or more in width, we recommend having your finger measured with a wide band sizer. You may prefer a slightly larger ring size with a wider, solid band. Keep in mind that a wide filigree band with an open design will fit looser than a wide, solid band.
SPECIAL ORDER RINGS: Some antique style (new) rings are available by special order in your ring size. There is an upcharge for special orders, and they are not returnable. Please allow 8-10 weeks for a special order.
OTHER SPECIAL SIZING CONSIDERATIONS: When sizing a ring for you, our Master Jewelers do what is necessary to size the ring properly. It may be necessary to remove stamps and engravings on the inside of ring shanks in order to size a ring to the size you request. For rings with certain designs or if you request a ring size that is 1.5 to 2.0 or more sizes larger or smaller than the current size of the ring, it may be necessary for the shank to be oval rather than round. The oval shape does not affect the way the ring looks or feels on your finger. We always choose this option when it is necessary to preserve the integrity of the ring. An improper sizing job by an inexperienced jeweler will damage a mounting and may damage the stones or cause the stones to become loose and fall out. For this reason, rings purchased from Topazery and sized by other jewelers are not returnable under any circumstances.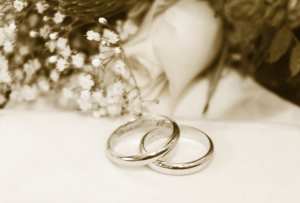 SIZING FEE: The sizing fee depends on your ring size, the ring size of the item you are purchasing, and the design of the ring [metal, finish, pattern, and stones]. Most rings are sizeable, even eternity bands and rings with engraving around the shank. Most rings are returnable after sizing, with the exception of eternity rings and eternity bands as well as some new rings. If a ring is NOT returnable after sizing, this is clearly noted in the sizing options section that you see when you add a ring to your shopping cart.
Please be sure that the information you give us about your finger or ring size is accurate. Our master jeweler will precisely size your ring to the ring size you request. Knowing your proper ring size is also very important if you want to place a special order. Special order rings are not returnable if you order one size and decide after receiving the ring that the size is not correct.
SIZING BY MASTER JEWELERS: Only highly skilled and experienced Master Jewelers are qualified to size antique and vintage rings. These special Master Jewelers have years of experience in their field and have spent many hours repairing [and admiring!] beautiful jewelry from the past. They are passionate about their work and enjoy preserving the extraordinary beauty, quality, and craftsmanship which are hallmarks of antique and vintage jewelry. If you choose to have a ring sized with us, you can feel confident that the sizing will be done properly with the right materials and will be durable and strong. We never size rings up by stretching them. A piece of gold or platinum is added and is handcrafted to match the existing shank and then soldered for durability. If a ring has a carved pattern, we recarve this pattern by hand to match as closely as possible the existing pattern.
---
Tips for Using our Website
This section contains tips and hints for finding what you're looking for and getting around on our jewelry website.
| | |
| --- | --- |
| Sort By Price | To display jewelry from lowest price to highest price, click the "Sort By" box on any product page and select "Price, low to high". Choose "Price, high to low" to display the highest priced jewelry pieces first. When you choose one of these options, the jewelry pieces marked SOLD do not display. |
| Find an Item # | To quickly find an item, click on the search icon, enter the item number in the product search box and press enter. For example, to go to item RG-1750, enter 1750 in the Product Search box and press enter. Then, click on the thumbnail for the ring you want to see. |
| General Search | You can search for jewelry which matches words you choose by using the Product Search box at the top of every website page. Enter sapphire and press enter to find all jewelry with sapphires. |
| Exact Search | Enter your search string in quotes to find exact matches for your selection criteria. For example "sapphire engagement rings" displays all rings that have the words "sapphire engagement ring", in that order in the description. To find all jewelry in yellow gold, enter "yellow gold". To find all jewelry with pink sapphires, enter "pink sapphire". Remember that when you use quotes around words, the search returns an exact match. To expand your search, do not use quotes. |
---
Warranty Disclaimer
DISCLAIMER OF WARRANTIES AND LIMITATION OF LIABILITY: EXCEPT AS OTHERWISE SPECIFICALLY PROVIDED HEREIN, TOPAZERY MAKES NO REPRESENTATIONS OR WARRANTIES OF ANY KIND OR NATURE, WHETHER EXPRESS OR IMPLIED, INCLUDING BUT NOT LIMITED TO, THE MERCHANTABILITY, SUITABILITY, ORIGINALITY, FITNESS FOR A PARTICULAR USE OR PURPOSE, OR RESULTS TO BE DERIVED FROM THE USE OF ANY PRODUCTS PROVIDED UNDER OR IN CONNECTION WITH THIS AGREEMENT. IN NO EVENT WILL TOPAZERY, ITS AFFILIATES AND ITS SUBCONTRACTORS, BE LIABLE FOR CONSEQUENTIAL, INCIDENTAL, INDIRECT, PUNITIVE OR SPECIAL DAMAGES, (INCLUDING LOST PROFITS, SAVINGS, COMPETITIVE ADVANTAGE, GOODWILL OR BUSINESS INTERRUPTION) FROM ALL CAUSES OF ACTION OF ANY KIND, INCLUDING CONTRACT, TORT OR OTHERWISE, EVEN IF ADVISED OF THE LIKELIHOOD OF SUCH DAMAGES OCCURRING.