How to Order
Click a topic below to find answers to your questions about placing an order, sales tax, and shipping:
For information about Returns, go to Hassle Free Returns. For information about ring sizing, go to Ring Sizing.
---
Shipping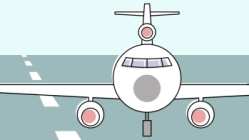 Subject to consumer and seasonal demands, Topazery ships most orders within ten (10) business days after we receive your order and process your payment. Orders that require ring sizing may require additional time to process. Special orders require a minimum of twelve (12) weeks for delivery.
Domestic shipping is free. International shipping is $100.00. Domestic and international fees are listed in a pop-up display on the website. Additional shipping fees for items shipped to an address other than the billing address, if applicable, will be indicated before your purchase is completed. Unless otherwise stated herein, all shipping fees are non-refundable.
Your purchase will require a signature upon delivery. Under certain circumstances, we cannot deliver to a non-billing address, and apologize for this inconvenience. Your shipping address may not be changed once your package is en route or you may incur additional shipping fees. Regardless of who signs for the package accepting delivery, Topazery shall not be responsible for any items that are lost or stolen subsequent to the signature accepting delivery, nor shall it be responsible for any damage to items that occurs subsequent to the signature accepting delivery.
For orders delivered to street addresses in the United States, standard shipping is sent by two (2) day delivery, via UPS or FEDEX Second Day Air. The package is insured and requires a signature upon delivery. If a delivery is to be sent to a post office box, or APO/FPO address, shipping shall be by USPS. USPS shipping times vary. Each shipment is covered against loss or damage until you or someone signs for it.
Please note that exceptions which are out of Topazery's control may occur and delay order fulfillment or delivery. Should your delivery not be signed for, or is otherwise not accepted, and is returned by the delivery company to Topazery, Topazery shall be permitted to keep the returned item and shall not be required to refund the purchase price and other shipping fees.
---
Credit or Debit Card Orders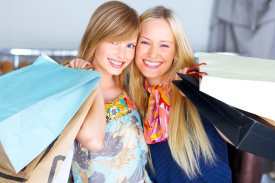 We accept Visa, MasterCard, American Express and Discover. For your security and peace-of-mind, we use state of the art technology to protect your personal information on the shopping cart Checkout page.
For your protection, many financial institutions will not approve a large internet purchase unless you call and authorize the payment by providing our merchant name [Topazery Jewelry] and the total amount of your order. If your online purchase is declined and you know your account is in good standing, call your financial institution and let them know you want to place an online order with Topazery. Once the payment has been authorized by your financial institution, you may place your online order.
---
International Shipping, Orders, and Returns
International orders are subject to duties, taxes, and other fees, which are imposed by customs in the receiving country. You are responsible for paying any additional fees for purchases that are shipped to addresses outside the USA. The airway bill will be completed to bill you for these charges. If customs does not charge you and bills Topazery for such duties, taxes, and other fees for your purchase, you are responsible for paying topazery for such duties, taxes, and other fees, and hereby authorize Topazery to charge all such duties, taxes, and other fees to you and to charge any such fees using the same method of payment (i.E., the same credit card, bank withdrawal, etc.) used in connection with the purchase of the item.
It is your responsibility to determine and pay such duties, taxes, and fees, both for the initial purchase and any return. You may want to ask your applicable customs office for information concerning these fees prior to placing your order. You, and not Topazery, are responsible for complying with the laws related to the international shipment and import of your order. Under no circumstances will any of these duties, taxes, and fees be refundable.
International orders are shipped via UPS or FEDEX. The package is insured until you or someone else signs for the package. Delivery may take several days to several weeks.
For international purchases, the returns period begins on the day you or someone signs for the package as per the shipper's delivery documentation. International returns must be accompanied by the appropriate documentation to process a jewelry return through customs and you will be responsible for paying the additional customs, shipment, insurance, export and other fees associated with your return. Such returns are at your risk.
---
Bank Wire Orders
A bank wire is the transfer of funds from your checking or savings account to Topazery. We accept bank wires for all domestic and for most international orders. Please note that your order is not approved until we receive your bank wire.
To pay by bank wire, please email us all of the following information. Our email address is on our Contact page:
the item # of the jewelry piece
the name and address on your bank account
the name and address of your bank
the name and address where you want your order shipped
a phone number in case we have questions about your order
We may ask that you supply additional documentation by FAX or email to verify your identity before proceeding with a bank wire. We also require that you read and accept the Topazery Returns Agreement by email. To read an online copy of the returns agreement and policies now, please click HERE.
Subject to consumer and seasonal demands, Topazery ships most orders within ten (10) business days after we receive your order and process your payment.
---
Sales Tax
If your billing address is in Georgia, we charge Georgia sales tax.