Contact Topazery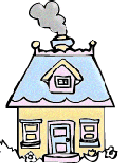 We're open online 24/7!
Topazery is an online antique and vintage jewelry boutique in Atlanta, Georgia. Because of the popularity of our online collection, we do not have a showroom or make appointments to show our jewelry in person. We offer a spectacular selection of jewelry on our website and would enjoy helping you with a special jewelry purchase. Learn more &raquo

Send an EMail
Our email address is:
topazery [@] gmail [dot] com
Email is a great way to get answers to your questions! We answer emails promptly if you have a question about our jewelry or about your order. Please include the item number of the jewelry piece, or your order number, in your email.

Telephone
We have a small customer service team and would like to communicate by email. Please see our email info above. For quick answers to our most popular questions, please see our FAQS &raquo
Our phone number is (404) 909-4291.

Address for Jewelry Returns
This address is only for returns and is not a store address. Before returning a purchase, please read our Returns Agreement &raquo
Topazery
227 Sandy Springs Place
Suite D #342
Sandy Springs, GA 30328