Reviews &
Testimonials p8

Antique Edwardian Engagement Ring
We just received the ring and it fits perfectly! Thank you very much! We will be sure to let everyone know where we found it.
J. J. from California, USA

Sapphire Platinum Antique Engagement Ring
The ring came and it is beautiful, thanks. I actually went and had it inspected at a goldsmiths place who make their own jewelry and also sell antique and estate rings. Without giving them any information they said that the diamonds were from the turn of the century (maybe reused later) and that the ring is most likely from the 30's. They said that the sapphire was an excellent stone and had minimal inclusions, and that these were good as it shows the sapphire is authentic, especially for that time period. Thanks again.
J.I from Maryland, USA
Antique Filigree and Diamond Wedding Ring
I love the ring! I keep trying it on. [He] jokingly reprimands me for wearing it. It's perfect.
C.G. from California, USA

Art Nouveau Antique Style Wedding Ring
Just to let you know that we have received the ring and it is every bit as lovely as we hoped and it fits fine. Many thanks.
M.M from Devon, England

Antique Art Deco Sapphire Engagement Ring
It arrived this morning. Absolutely perfect!!!
A. R. from Maryland, USA

Antique Emerald and Diamond Engagement Ring
I appreciate all of your help more than you can know. Thank you for the great lengths you went through in order to make sure I felt secure and confident with my purchase. I will definitely recommend your store to all of my friends for their spouses or upcoming engagements. Thanks again!! God Bless.
M.G. from Pennsylvania, USA

Antique Sapphire and Diamond Wedding Ring
We have decided on the Sapphire and Diamond Wedding Ring and are thrilled. Thank you so much for your assistance. I will be telling all my friends about your website and how pleased we are with your high-quality jewelry and service.
R.A.L from New Jersey, USA

Art Deco Filigree and Diamond Ring
Today my ring arrived safely ... beautifully packaged ... it is absolutely gorgeous!! I am so happy with it!! I just wanted to thank you again, and tell you I've book marked your site for future treasures. Thank you!
L.B. from South Carolina, USA

Floral Diamond Wedding Ring in Platinum
I received the ring yesterday. It's beautiful, thanks!!
I.S. from California, USA

Antique Emerald and Diamond Ring
Thanks so much Jan!! It was a pleasure working with you and I've already told several people about your site...you have beautiful things!! You may be hearing from me in the future!!
L.W. from Virginia, USA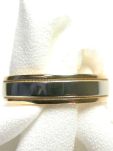 Gentleman's Two-Toned Wedding Band
As promised I'm just writing to let you know that I received the ring, and just as before the quality and beauty exceeded my expectations. My fiance and I were speechless. He actually confessed that once I left house on Saturday, he wore the ring for an hour. Anyway, thank you very much.
K.F. from Maryland, USA

Wedding Ring in Rose Gold with Pink Sapphires and Diamonds
We received the ring today and it is so beautiful. I'm so happy that I found your site, it made getting the perfect ring so easy. Making a big purchase via the internet was a little scary, but after speaking with you I felt better. I have to wait 2 weeks until the wedding to start wearing it...I can't wait. Having that ring just makes the whole wedding perfect. Thank you so much.
P.S. I loved the ring the instant I saw it on your site and I had my instincts confirmed as we toured jewelry shops in NYC looking for my fiance's ring. All of the run of the mill shops had nothing anywhere like it...only at a small Soho boutique jeweler did we finally encounter one ring that resembled it (they sold Carl Blackburn rings). I was so proud to see my taste confirmed as unique and beautiful! Thanks to you for selling such a unique ring when so many retailers stick with the status quo - you showed me something I had never seen before.
L.K. from New York, USA

Diamond and Rose Gold Wedding Ring Pair
I received the rings this morning and they are beautiful. Thank you for your quick and personalized service. I look forward to doing business with you again.
C.R. from California, USA

1950s Antique Diamond Engagement Ring
I just wanted to let you know that the ring arrived safely yesterday afternoon. It's simply beautiful! Kudos to you on the very thorough packing of the ring and to your jeweler as well! I can't even tell where the enlargement took place on the ring's shank. Thanks again for all of your help and enjoy the rest of the summer!
D.M from New York, USA

Edwardian Sapphire and Diamond Fligree Pin
I received my beautiful pin yesterday--it was definitely the bright spot in my day! I've been collecting antique jewelry ever since I got engaged 19 (hard to believe as I'm writing this!) ago and I received an antique diamond ring from my husband-to-be. I must say this brooch is one of the very nicest things I own...I have other things with rose cut diamonds, but these are so clear that I think I'm seeing into the clearest, most glittery water when I look down into them.
I am so impressed with your website that I visit it almost daily! Not only are the things you offer very tough to find and unique, you do a great job describing the jewels. I also haven't found a thing to disagree with on your dating of the pieces, and also am very impressed that you clearly differentiate between actual antiques and reproductions. I can't tell you how many times I've seen "antique" pieces on Ebay, felt tempted to bid on them, decided to wait, and later found the same exact mountings in later auctions! I have nothing against reproductions, but I feel it's best to know what you're paying for.
I'm hoping I will be buying from you again soon...keep up the great work with your website!
J.S. from Maryland, USA

Edwardian Sapphire Antique Ring
I just wanted to thank you again. I received my ring - it fits perfectly and looks better than I imagined.
I love it!
S.H. from Louisiana, USA

Antique Retro Citrine and Diamond Ring
B.K. from Oregon, USA

1940s Antique Diamond Engagement Ring
C.R. from Arizona, USA

Floral DIamond Wedding Ring
I have received the ring. Many thanks for a fantastic service. The ring is beautiful. I really love it. Thanks again.
E.S-S. from Kent, United Kingdom

Antique Aquamarine Engagement Ring
Thank you very much for everything!!
J.M. from Illinios, USA