Reviews &
Testimonials p7

Art Deco Diamond Eternity Ring
The ring is so beautiful. I love it. You have exquisite taste in fine jewelry. Thank you.
D.F. from Virginia, USA

Floral Wedding Ring
It is so very beautiful! It fits perfectly and I am very pleased and most impressed with the design, detailing and finishing of the piece. What I originally wanted was a white-gold filigree band with no stones at all. And I have never cared for diamonds; they had always seemed ostentatious or almost frivolous somehow. I certainly had never thought that they suited me, so at first, although I loved the design of the ring, I had reservations because of the diamonds. Even after deciding to get the ring, I still wondered how I would feel about it having all those (42, I counted them) little diamonds. Well, I love them! I love how they can catch the light at times and sparkle, and yet at others are so subtle and subdued that they are barely noticable. In fact, the whole ring can actually appear quite modest or spectacular, but is always elegantly beautiful.
So, Jan, thank you once again. Its been a pleasure corresponding with you and I continue to enjoy your web page and its beautiful jewelry.
D.M.J. from British Columbia, Canada

Art Nouveau Style Wedding Ring
Just wanted to let you know that I received my ring last week and I am thrilled with it. It is more lovely in person that in the photo, and fits perfectly. Thank you for great service and a great product.
A.C. from Virginia, USA

Retro Aquamarine Engagment Ring
I am writing because I just recieved the ring of my dreams from my then boyfriend Patrick. Getting engaged was even more exciting because the ring was overwhelmingly beautiful. Thanks for your help and for running such a great business. He felt confident making such a big purchase online after speaking with you. We could not be more pleased. The packaging was beautiful as well. Thanks for making our special time even more special. I would recommend your services and high quality jewelry to anyone looking for something unique and exquisite.
L.M. from Michigan, USA

Ruby and Diamond Antique Wedding Ring
I just wanted to tell you how pleased I was with my ring bought from you. I could see from the design how special it was and when we received it we were so excited.
A couple of weeks ago I became very ill and I either lost or someone stole the ring from us. I had to go the emergency room at the hospital and since then, it's been missing. I have been so upset.
It was a platinum ruby and diamond wedding band, and we were married with your ring. It was perfect because my husband wanted to get me a ruby. He knew how much I loved the design and he couldn't afford the solitaire he preferred. It was like everything all in one.
Just wanted to tell you and all your potential buyers, it was quality and perfect. We are so sad. If you have anything in the era with rubies and diamonds or even like it, please write me.
T.G. from Nevada, USA

Antique Style Diamond Wedding Ring
The ring got here on Friday, (I will remember the don't open till...strategy) and is beautiful, as described, and it exceeds the detailed on line photographs. I would like to thank you for your exceptional personal service.
You did not have to pick up the phone after hours on one of the most frantic of work days. But you did, and you should know that you really made one, no, two people in Pennsylvania have a very happy Christmas. I do hope your holiday was as joyous. Again, thank you.
T.K from Pennsylvania, USA

Platinum and Diamond Sapphire Ring
My wife LOVED the 2 carat sapphire ring you helped me with. In fact, we went on the website and of all the rings like that, she liked the one I picked out the best. So, thank you!
S.B. from Georgia, USA.

Estate Opal Engagement Ring in Platinum
The ring is beautiful. Thank you so much for all of your help with all my questions and with all the shipping business, again, I appreciate it so much.
P.Z from Pennsylvania, USA

Aquamarine and Diamond Engagement Ring
I received my beautiful aquamarine ring Saturday afternoon! It was exactly what I wanted - detailed, sparkly, and most importantly, it's the color of the ocean. Thank you so much for being so attentive and especially thank you for being so accomodating on the delivery time.
A.D. from Tennessee, USA

1930s Sapphire & Hearts Antique Ring Set
The rings arrived this morning. They're absolutely beautiful and fit perfectly! My compliments to your jeweler once again! I can not even tell where they were enlarged. Thanks again Jan and have a very Happy Holiday season!
D.M from New York, USA

Antique Emerald Engagement Ring
Just to let you know the ring arrived safely this morning so it took exactly one week in total... The ring is beautiful and I look forward to seeing it on [her] finger. Thanks once again for your kind help. Merry Christmas.
N. W. from Suffolk, United Kingdom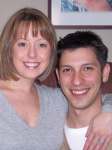 Aquamarine and Diamond Engagement Ring
The ring arrived Monday at my office as scheduled and it's absolutely stunning. The website photo didn't do it justice. It's even more beautiful in person than I had hoped. I showed it to a good friend and she was blown away so I know my girlfriend will love it. In fact, she's been visiting your website almost daily, I think checking to see if somehow the ring will reappear. I can't wait to give it to her and after I do I'll drop you a line to let you know her reaction. Thanks again. It's been a real pleasure doing business with you.
...
As for the ring, [she] loved it. I hid it at the bottom of her stocking so it was the last present she opened on Christmas morning. I wrapped it but she knew what it was right away and was completely shocked. Of course, she said yes. It was exactly what she wanted. In fact, I keep catching her staring at it on her finger. So thanks again for all your help making this happen. It was truly a pleasure doing business with you and both us are thrilled with the ring.
Z.N from Ohio, USA

Antique Retro Citrine Engagement Ring
Hi! I just got the ring. It's absolutely stunning. Thanks for making my day. Thanks for your help, and all my best!
B.S. from Indiana, USA

Estate Emerald and Diamond Wedding Ring
Thank you again for delivering such a beautiful piece of jewelry!!!! It's perfect!
D.C. from Illinois, USA

Aquamarine and Diamond Engagement Ring
I just received my vintage aquamarine engagement ring and I am amazed! I have been eyeing this ring for months and sent the link to my fiance to be. I was so sad when I noticed one that that it had sold- little di I know....
It's just so beautiful and has everyone amazed. Thank you for your wonderful service, I have such a unique and gorgeous ring I will cherish forever. Thank you!
[PS] He ended up proposing on my birthday, on Halloween, in a turtle suit, on a pirate ship - can't get anymore original than that, right?!
A.V. from the Cayman Islands

Diamond Engagement Ring with Allusion Setting
Thank you for all your help. You made things very easy. I'll recommend Topazery to anyone I know looking for great antique jewelery. I'm sure my future wife will receive something else from y'all in the future.
S.K. from Georgia, USA

Sapphire Filigree Antique Wedding Ring
I got the ring yesterday. It's even more beautiful than it was on the website. Thanks!
Z.T. from Texas, USA


Diamond and Rose Gold Wedding Ring Pair
Floral Diamond Wedding Ring
I received the ring Friday afternoon and it is beautiful. You were right, it looks great with the rose gold bands. Thanks you for your help and quick delivery of this special order item.
C.R. from California, USA

Pink Sapphire Antique Engagement Ring
My pink sapphire ring arrived today. It is spectacular... one of the prettiest rings I have ever seen. Thank you so much.
D.F. from Virginia, USA


Antique Style Diamond Engagement Ring
We got engaged Friday night! Even though I knew he had the ring and was going to do it sometime over the weekend, he still managed to surprise me by proposing while we were at a dinner party at a friend's house, in front of everyone! I hadn't yet seen the ring in person, and he said he loved the look on my face when I opened the box. The ring was just so much more than I was expecting it to be, and it took my breath away. The pictures online didn't do it justice. It's gorgeous and I've already gotten so many compliments on it!
Thanks again for having such a unique collection on your website, and for getting the ring to us so quickly! I've attached a picture taken just a few minutes after the proposal. We're planning on a spring wedding.
L.K. from New Jersey, USA