Natural Wonders and Sunny Surprises at a Seaside Shoot
October 29, 2017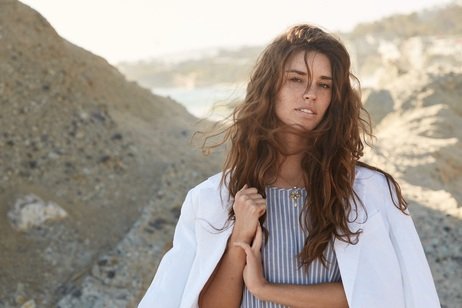 Looking at the sun glinting on the waves at the shoreline of Aliso Beach, it's hard to imagine that this popular seaside destination was once an obstacle to travelers of all sorts. The salt marshes and formidable rock formations that add such rugged beauty to the area formed a boundary and barrier for local Native American tribes, but since the early twentieth century, the former Aliso Creek has become a popular tourist and camping spot.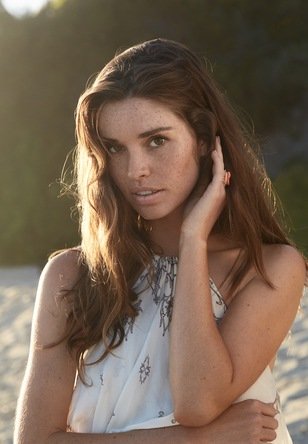 We were so pleased to join photographer Leah Perry, the beautiful Morgan Chelf, and stylist Christina Calautti for a visit to this diverse and dazzling slice of California coastal perfection. Aliso proved to be full of surprises as the sunset shed its golden light on the beautiful antique engagement rings that Morgan modeled.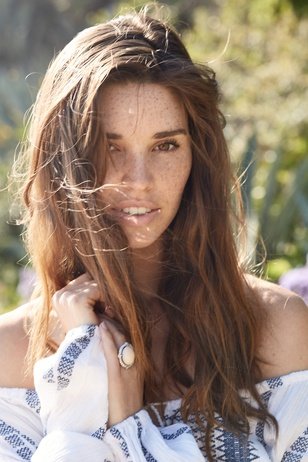 Special Secrets and Natural Wonders at Aliso Beach
The landscape of Aliso Beach dominates the eye and captivates the soul. Carved from salt marshes and with the very bones of the earth rising along the shore and surrounding areas, the beach has a daunting, but welcoming, beauty that few can resist.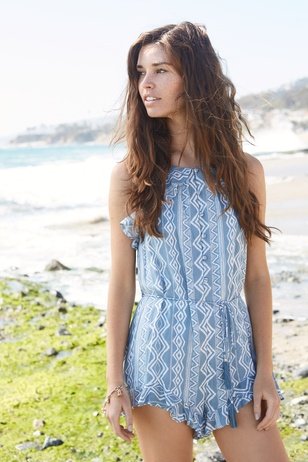 This particular bit of California's stunning shoreline has become something of a destination for tourists and car-campers alike. It's been actively improved and developed by Orange County since the 1940s, and was once home to an imposing and decidedly unique fishing pier whose diamond-shaped expanse ran for more than 600 feet. The pier was removed in the late '90s due to storm damage, but the beach remains a hot ticket item for beachgoers. Today, it offers concessions, ample parking, and swimming and surfing as well as accommodations for bonfires and bed-downs near the waves. But it's the small surprises-a few unexpected marvels-that truly charmed us during our visit.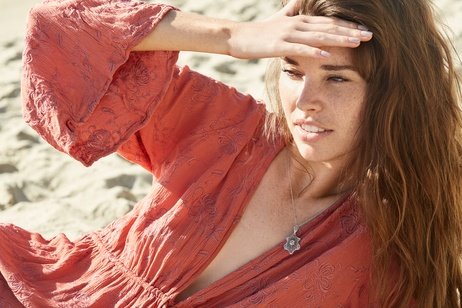 A Pair of Surprises
It's not hard to be charmed by Aliso Beach, especially during a lingering April sunset. Surrounded by rugged, rocky beauty, the subtle susurrations of surf and sand, and a rich diversity of flora and fauna stole our hearts.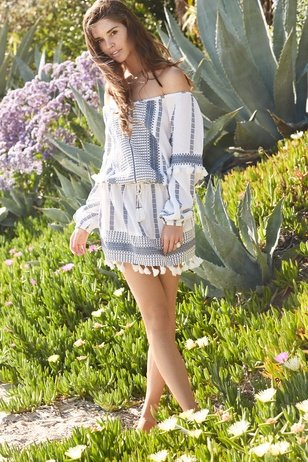 The sinking sun cast a magical light that lent an almost mystical glow to Morgan's features and infused some of our finest vintage jewelry with a shimmer we couldn't quite believe was real. The smooth stones, delicate filigrees, and colors lifted from the earth and sea (echoed in Morgan's stylish beachwear) only enhanced the day's beauty. Looking out at the rock formations and listening to the waves, it was easy to imagine Aliso as the perfect spot for a wedding proposal, casual engagement party, or cozy, back-to-nature honeymoon.
Neither the knockout day or the beautiful juxtaposition of jewelry, fashion, and gems surprised us, but what did was the discovery of a quaint garden-complete with stone steps-nestled just at the edge of the beach. It's quite easy to miss if you're not on the lookout, and we were delighted to find this pocket of whimsy snuggled into the landscape.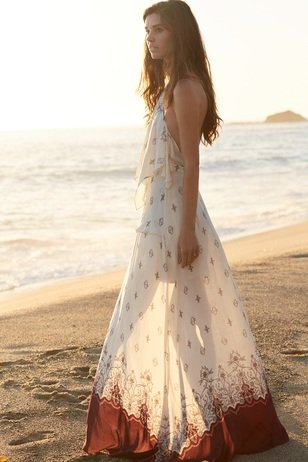 The second surprise we found was pure serendipity. As we traveled the beach for our shoot, we found ourselves with an audience we never expected-a mother whale and her calves, frolicking in the waters offshore. We thought about inviting them into the shoot, but we didn't have any rings-or anything, really-in their size! It made for a very special backdrop as we soaked up Aliso's special charms, and gave us a memory we'll all cherish for a lifetime.
The photos we captured at Aliso Beach are but the smallest fragment of the beauty and wonder we felt exploring this historic area. It's always a pleasure to bring together high fashion, vintage elegance, and nature's marvels, and this visit gave us some truly unique experiences with all three. An obstacle in memory only, Aliso Beach is definitely a place we'll find ourselves traveling to, and hopefully staying at again.
What a shoot! What an adventure! We'd like to thank the friends who joined us to make the day so wonderful:
Leah Perry, who once again brought her talent and skill all the way from Atlanta to document our journey through her outstanding photography.
Morgan Chelf, our model, who is as adventurous as she is beautiful, and climbed a rock formation with Leah to watch the whales and to take in the stunning views.
Christina Calautti, whose sense of style and eye for elegance enhanced every aspect of the shoot.
Return to blog home