2011 Warman's Jewelry Field Guide Showcases Topazery Victorian Brooch
October 05, 2015
A Victorian brooch from the Topazery collection has earned a spotlight mention in the 2011 second edition of "Warman's Jewelry Field Guide." Under its Pearls section, the guidebook includes a picture and description of a 1900 Victorian Danish crucifix sold by Topazery.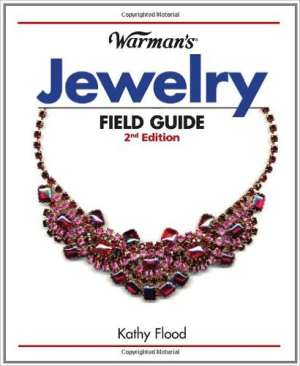 According to its publisher's description, "Warman's Jewelry Field Guide" features more than 400 detailed color images and current values for some of the world's most stunning fine and costume jewelry. The book priced the Victorian Danish crucifix at $650 and featured a full-color photo. In spotlighting it, the guide described the antique brooch from Topazery in this way: "Victorian Danish crucifix, 14k rose gold, the base has a punched surface for a textured effect. Rounded off into a fleur de lis at the four points, the cross culminates at the center with a starburst flower. A collection of 16 spherical pearls are threaded down the middle, hallmarks of the Netherlands. Circa 1900." p>
Because religion was so important to Victorian life, cross brooches, pendants, pins and necklaces were popular accessories. During that time period, they were often made metal, hair and gemstones. To understand the cross's significance in the Victorian Netherlands requires a brief history lesson. Beginning in 1834, there was much decisiveness surrounding religion within the country. Government harassment resulted in dissidents, who broke away and formed their own church. Even after the persecution ended, it is estimated that 10% of the population remained dissenters.
"Given the heated religious air throughout the nation leading up to the Victorian era, it's not surprising that the Dutch wanted to display their loyalty to their faith in the jewelry they wore," explains Topazery's spokesperson. "The Victorian Danish crucifix Warman's featured is a perfect example of that allegiance. One of the things that has always fascinated me about the antique jewelry we carry at Topazery is the backstory behind it. There's so much more to wearing a piece of antique jewelry than making a fashion statement. There's a whole life story behind it. Uncovering that story is all part of the fun of shopping on our site."
Return to press home