Fun in the Sun Meets Glamor and Grace at Laguna Beach
August 20, 2017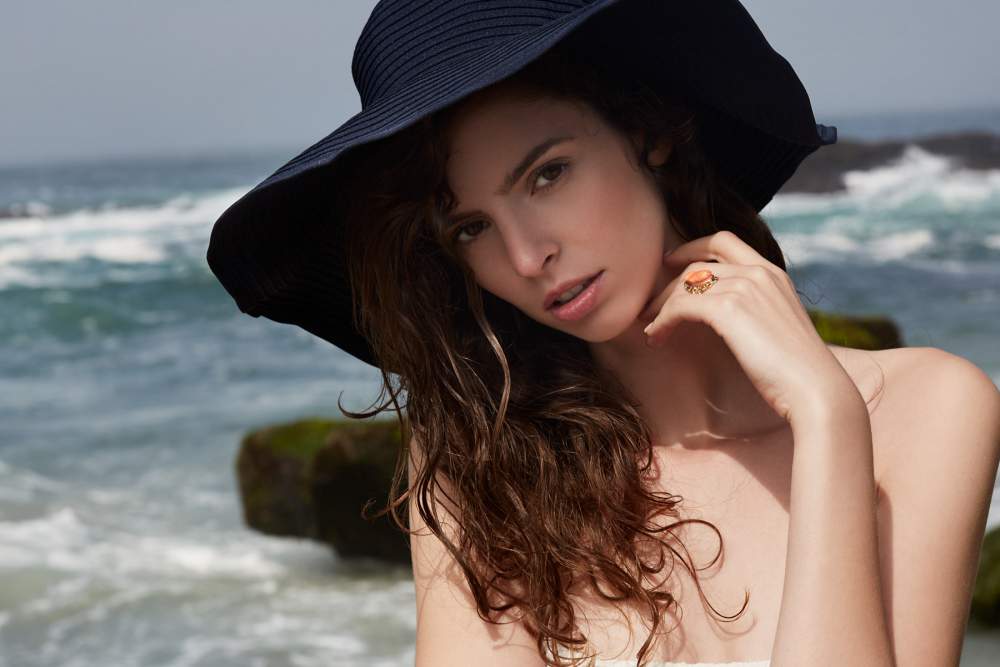 Imagine a sunny, spectacular community with big-time amenities but a small-town feel; a place where dolphins and whales frolic offshore, and art is not just a pastime, but an essential part of life.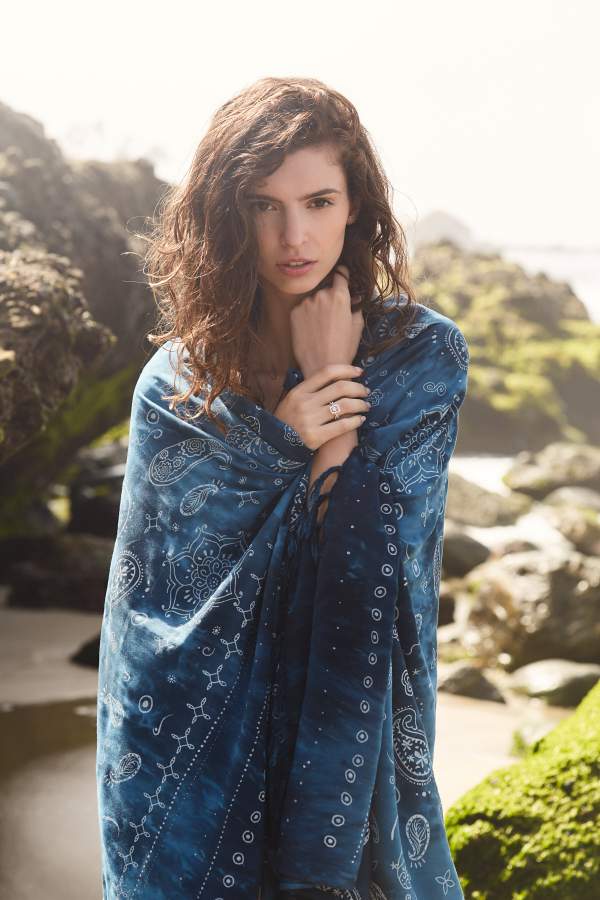 Now add in surf, sand, and breathtaking natural beauty, and the place you're imagining could very well be Laguna Beach. Home to more oceanfront lodging than any other city in California, Laguna Beach has been a must-visit location since even before its official founding in 1927-and the Topazery team fell in love when we stopped by in April 2017 for yet another amazing adventure with friends. Photographer Leah Perry and photogenic beauty Juliette Cecile joined us for our visit, showcasing not just gorgeous vintage jewelry and antique wedding rings, but the sun-drenched spectacle of nature and a fabulous sarong from Omness Creative.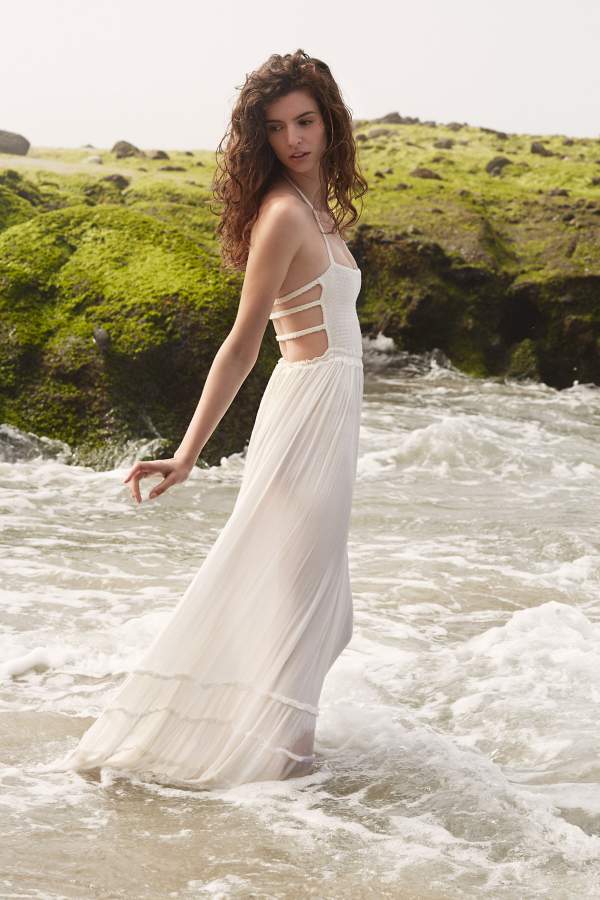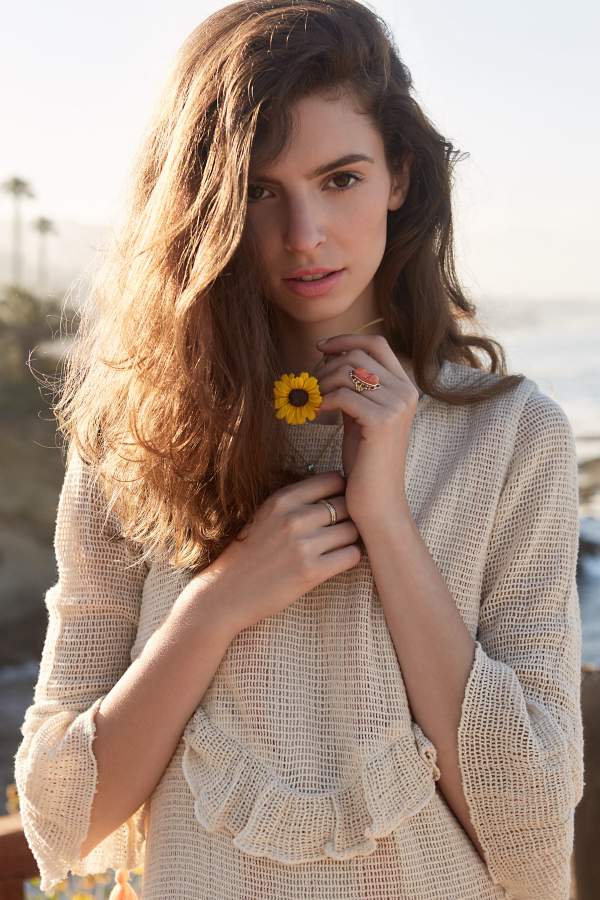 The Many Charms of Laguna Beach
Laguna Beach ranks high on our list of places to visit for many reasons, including its natural beauty and the sheer range of things to do. Surrounded as we were by jewel-toned sea, sand, and sky, we were torn between work and play. Fortunately, with so many paths to explore and activities to enjoy, we had no problem filling our morning.
Why We Love It
Whether you're a trendy beach-goer, a daytripper, or a hippie surfer, you'll feel right at home at Laguna Beach. You can spend the day on a whale-watching adventure, strolling streets lined with boutique shops (many featuring the work of local artists), or simply relaxing by the sea, building a sand castle while you watch (or play in) the waves.
Wherever you go, and whatever you do, the sun is your constant companion, illuminating nature's wonders. We were especially taken by the way the natural lighting not only danced across the coral, sapphire, and gold on some of our finest vintage jewelry, but also infused Juliette's complexion with a sunny glow.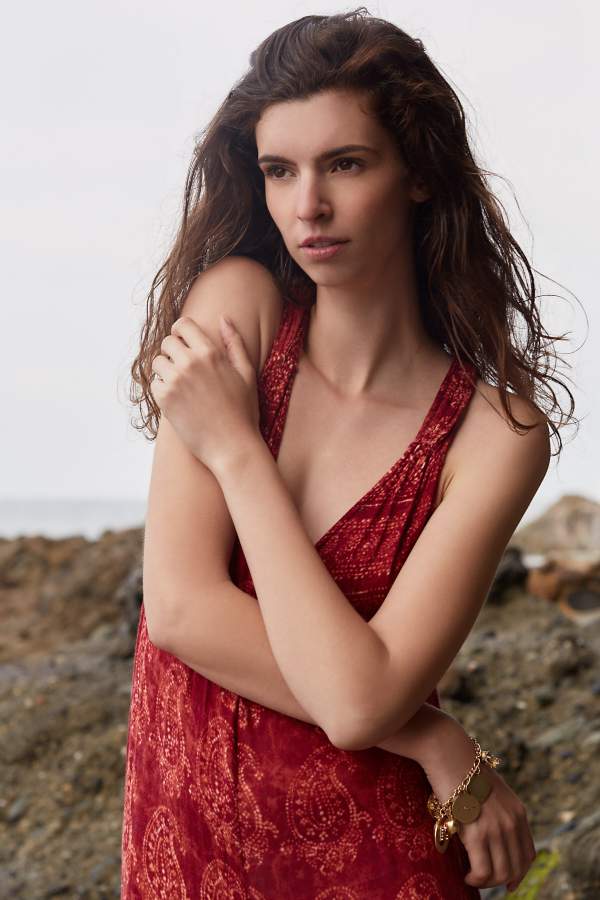 A trip to Laguna Beach is more than a simple day in the sun; it's a chance to try something new every time you visit!
So Much to Do
You'd need a month of Sundays to take in everything Laguna Beach has to offer, but some of our favorites include:
Exploring a few of the well-loved beaches frequented by the locals. We especially loved Table Rock Beach, Thousand Steps Beach, and Victoria Beach.
Dining at The Coyote Grill (a local favorite) for substantial and spicy Mexican fare.
Watching the volleyball games at Main Beach.
Traveling a few miles north on the Pacific Coast Highway to spend an afternoon at historic Crystal Cove (we suggest bringing a wrap or sarong like the "Blue Sun" wrap that kept Juliette cozy and stylish during our shoot).
Taking a day trip to the Mission San Juan Capistrano and savoring a decadent weekend brunch at the Ramos House Cafe.
From sparkling waters to organic eateries to galleries overflowing with art, Laguna Beach is a wonder. We were thrilled, as always, to be able to capture some of its charms on film, as well as experiencing some of its unique attractions and culture. With so much romance, an artsy, bohemian vibe, and so many scenic vistas, this is one piece of California history we'll definitely be revisiting in the future.
We'd also like to thank everyone who made this shoot such a success:
Leah Perry, who flew out from Atlanta to provide photography services.
Omness Creative, whose "Blue Sun" sarong captured summer glamor in flowing fabric and intricate designs.
Juliette Cecile, our model, who took time from her exciting world tour through Los Angeles, Paris, London, and beyond to share her talent with us.
Return to blog home