Romance and History Meet Vintage Jewelry in San Juan Capistrano
December 30, 2016
After taking in the sights and sounds of Crystal Cove in October, we couldn't resist the chance to join photographer Royce Rumsey for another California adventure. For our November trip with Royce, we turned our eyes—and hearts—to historic San Juan Capistrano, where we explored both the famous eighteenth-century mission and the nearby Los Rios Historic District. On our travels, Royce created yet another stunning collection of images showcasing the nexus of vintage glamour and historic beauty. Shop our vintage and antique jewelry now.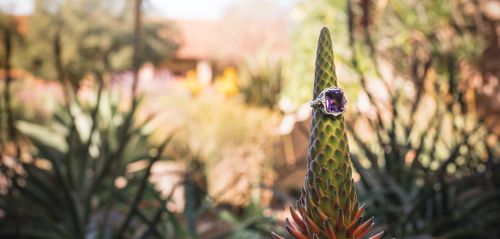 Founded in 1776 by Saint Serra, the Mission at San Juan Capistrano has become justifiably famous not only as a paragon of preservation and historic beauty, but as a treasure trove of art and an extremely popular tourist destination. Featuring gardens, a wide variety of cultural events, and a huge collection of artifacts, this American landmark is a must-see for anyone who comes to California. And, of course, no trip to San Juan Capistrano is complete without a mention of the famous swallows who return, year after year, from Argentina on St. Joseph's Day in March. Even the birds, it seems, can't resist this amazing location.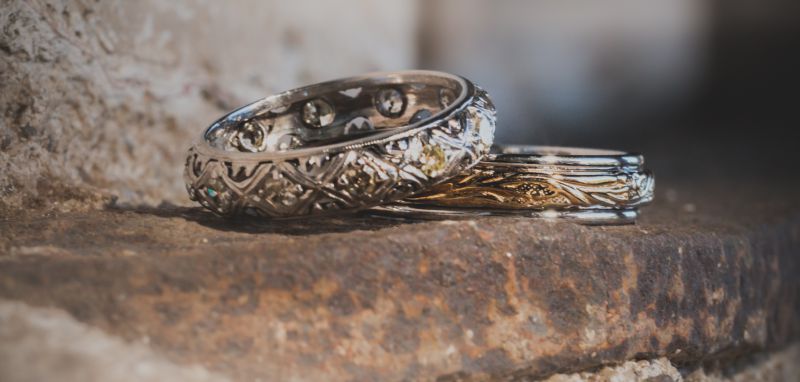 Captivated by more than two centuries of tirelessly preserved beauty, many brides-to-be host their bridal showers, rehearsal dinners, and wedding photo shoots at the Mission. Royce certainly found plenty of opportunities to take stunning photos of select vintage pieces during our visit, capturing the radiant gemstone colors and diamond sparkles echoed by the bright sun and multi-hued glory of California's unique landscape and architecture. Shop our antique and vintage wedding rings now.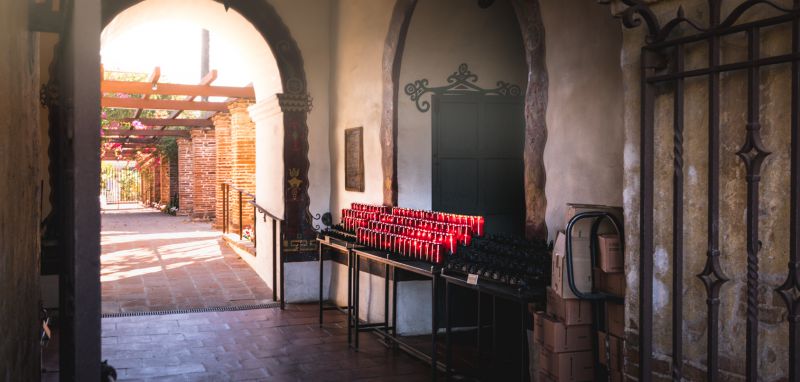 In San Juan Capistrano, the past is never far away, and in the Los Rios Historic District, we found ourselves savoring a slower pace. America's oldest neighborhood might have plenty of trendy boutiques now, but it still retains the beauty and simplicity of its colonial roots, when it became a thriving center of commerce surrounding the majestic church and mission. Here in the desert, we were lucky enough to find whimsical and wonderful locations to bring the sparkle of filigree, rich gold, and dazzling gems out to play with the natural beauty of San Juan Capistrano.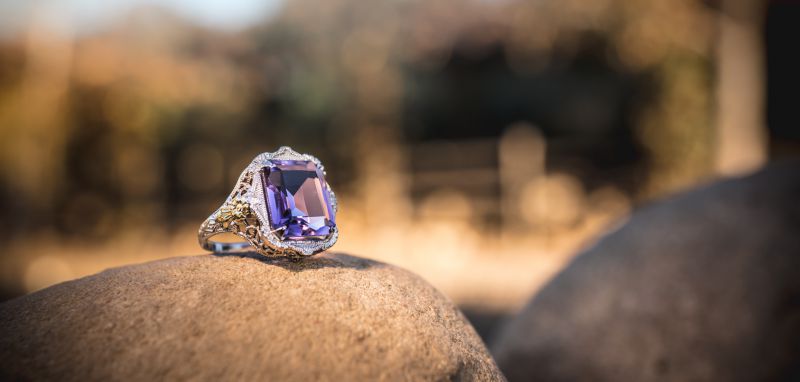 We didn't find it easy to pull ourselves away from San Juan Capistrano. There's simply too much history, art, shopping, food, and entertainment to absorb in a single visit. But like the swallows nesting in the well-loved eaves, something tells us we'll find our way back someday.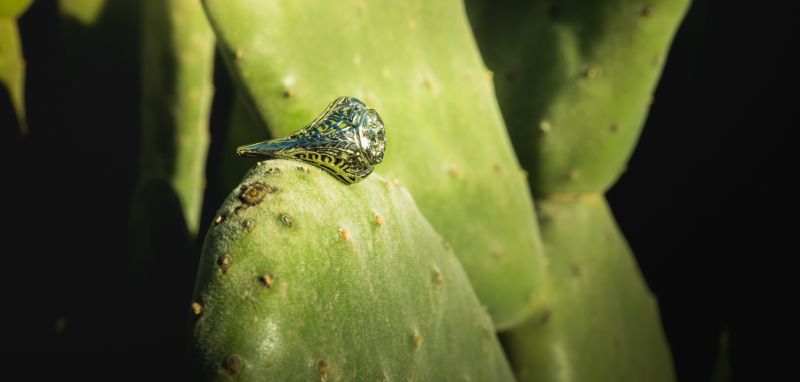 Return to blog home