About Edwardian Jewelry
The Edwardian jewelry period lasted from 1901 to circa 1920. Edward VII and his lovely Danish bride, Alexandria, brought a cosmopolitan flair to fashions and jewelry during this exuberant time in history.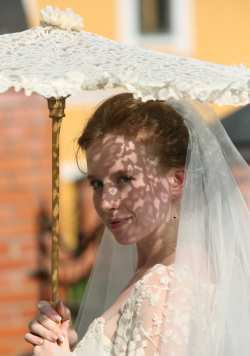 Edwardian Jewelry Designs
During the Edwardian jewelry period, jewelers used platinum and diamonds to create intricate and delicate filigree patterns that resembled lace. Light and airy designs became hallmarks of Edwardian jewelry and Edwardian rings. Alexandria wore a choker type necklace called a "dog collar" which became popular during the Edwardian jewelry period. Pearls were quite fashionable, along with jewels for the hair, or "tiaras" combined with beautiful dangling earrings. King Edward enjoyed sports and encouraged the use of sporting motifs. He also helped make his good luck stone, the peridot, very popular. The elegance, beauty and superb craftsmanship of Edwardian jewelry and Edwardian rings has remained unparalleled through the ages.

Orders & More

Edwardian Antique Drop Earrings

Blue sapphires arc through a sea of diamonds in this pair of Edwardian antique drop earrings.

Item
EA-3497
$4755.00

Orders & More

Antique Aquamarine Engagement Ring

A pale round aquamarine rises out of this antique engagement ring, bathing the finger in a soft glow.

Item
RG-1408
$4222.00

Orders & More

Antique Edwardian Aquamarine Pendant

A pear shaped aquamarine dangles from a cream colored pearl in this elegantly simple antique Edwardian pendant.

Item
PT-3365
$749.00

Orders & More

Antique Coral and Pearl Brooch

In this antique brooch, coral and pearl come together in a simple but stunning design.

Item
PN-2643
$999.00

Orders & More

Edwardian Amethyst and Pearl Antique Pin

This Edwardian amethyst and pearl antique pin casts the golden and violet hues of a stunning sunset.

Item
PN-2595
$1195.00

Orders & More

Edwardian Pearl and Diamond Bar Pin

This Edwardian pearl and diamond bar pin has the fresh appeal of a lilypad path leading across a sparkling pond.

Item
PN-2056
$1950.00

Orders & More

Old European Cut Diamond Pin

Old European cut diamonds cover this antique pin, lending maximum shimmer and shine.

Item
PN-1974
$1995.00

Orders & More

Edwardian Sapphire and Diamond Edwardian Pin

Sapphire and diamond Edwardian brooches add a touch of femininity and a splash of color to your favorite 'little black dress.'

Item
PN-1553
$1885.00

Orders & More

Edwardian Guilloche Enamel Antique Pins

These Edwardian guilloche enamel antique pins hypnotically transfuse light, lending a rainbow effect to the white-enamel-trimmed pink guilloche enamel.

Item
PN-1473
$1150.00
---
---
ęCopyright 2001 - 2013
Topazery, LLC
Atlanta, GA, USA
&reg Topazery is a Registered Trademark
Cart

WELCOME!
Home
Join Newsletter
New Listings
How To Order
FAQs
Contact Us
Testimonials
Hassle Free Returns

JEWELRY STORES
All Rings
All Jewelry
Gifts Under $500

ENGAGEMENT RINGS
Thumbnails
Vintage Engagement Rings
Antique Engagement Rings
Antique Style Engagement Rings
Champagne Diamond Rings
Aquamarine Engagement Rings
Sapphire Engagement Rings
Filigree Engagement Rings

RINGS & MORE
Thumbnails
Antique Rings
Vintage Jewelry
Topazery Collection
Antique Style Rings
Sapphire Rings
Aquamarine Rings
Earrings
Necklaces
Brooches

WEDDING RINGS
Thumbnails
Antique Wedding Rings
Antique Style Wedding Rings

JEWELRY BY PERIOD
Thumbnails
Victorian Jewelry
Edwardian Jewelry
Art Deco Jewelry

EDUCATION
Gemstone History
Jewelry Periods
Antique Diamond Cuts
Evaluating Stones
Jewelry Library

INFORMATION
In the News
Privacy Policy
Legal Policy