About Cocktail Rings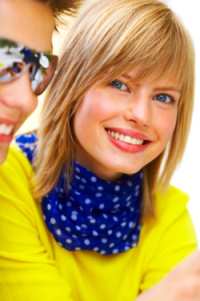 Cocktail rings are undeniably chic, with exuberant colors and spirited designs. Cocktail rings come in colors to match every outfit and are always fun and stylish to wear. Can't decide what to give that special lady who loves a splash of glamour? Give her a cocktail ring from the Topazery collection. Set with fabulous oversized gemstones, like citrine, amethyst, jade, sapphire, peridot and many more... a cocktail ring will be a treasured gift that is worn often.
A Brief History of Cocktail Rings
During prohibition in the US, cocktail rings became quite fashionable to wear at illegal "cocktail" parties. Women attended these cocktail parties in style, flashing their glamorous, colorful rings. These boldly designed cocktail rings became status symbols for the women who wore them. Cocktail rings continued to be popular into the 1940's and 1950's. Celebrities today have made cocktail rings with large diamonds and gemstones a fashion statement. Cocktail rings are especially popular for formal dressy occasions as well as events like film premiers, Broadway theater productions, and award shows like the Oscars or Emmys.

Orders & More

Art Deco Antique Cocktail Ring with Curlicued Hearts

This romantic Art Deco cocktail ring features an elaborate filigree mounting in 18k white gold. The design features single cut diamonds in four tear drop surrounds which are embraced by curlicued hearts. Trademark of JSK. Circa 1920.

Item
RG-3486
SOLD

Orders & More

Edwardian Antique Cocktail Ring

In this playful Edwardian cocktail ring, two bezel set gemstones -- a greenish blue aquamarine and a pastel blue green quartz -- are framed by diamonds.

Item
RG-3511
$4849.00

Orders & More

Edwardian Two Stone Antique Ring with Sapphires

The pretty band of this Edwardian antique ring is pierced with a floral and bow motif.

Item
RG-2308
$1519.00

Orders & More

Vintage Amethyst Cocktail Ring with Floral Trim

Even spring's most perfect lilac couldn't rival this vintage cocktail ring's amethyst.

Item
RG-3538
$1529.00

Orders & More

Antique Edwardian Aquamarine Cocktail Ring

This smashing antique aquamarine cocktail ring is for the woman who likes rings that make a dramatic statement on her finger.

Item
RG-3390
SALE PENDING

Orders & More

Art Deco Cocktail Antique Rings

An Art Deco antique diamond dinner ring demands attention with its hand wrought mounting and elongated filigree design.

Item
RG-3325
$2359.00

Orders & More

1920s Art Deco Aquamarine Cocktail Ring

This antique aquamarine cocktail ring captures the bold and daring spirit of the 1920s.

Item
RG-3358
$1799.00

Orders & More

1920's Antique Cameo Ring

A woman in Elizabethan dress is depicted in a classic cameo antique ring.

Item
RG-3177
$789.00

Orders & More

Art Deco Antique Dinner Ring with Old European Cut Diamonds

Ornate and alluring, this this Art Deco antique dinner ring with old European cut diamonds is geometrically intruquing.

Item
RG-3037
$2350.00

Orders & More

Art Deco Antique Filigree Dinner Ring

The 18k white gold setting of this Art Deco antique filigree dinner ring is fashioned in a North-South design.

Item
RG-3007
$1850.00

Orders & More

Classic Vintage Aquamarine Ring

This bold and classic vintage aquamarine cocktail ring demands to be noticed.

Item
RG-2785
$5600.00

Orders & More

Coral and Diamond Antique Cocktail Ring

Item
RG-2714
$1399.00

Orders & More

1930's Vintage Diamond Ring

Diamonds and platinum create a glittering orb of light in this vintage diamond ring.

Item
RG-2738a
$4949.00

Orders & More

Ruby and Diamond Engagement Ring by Topazery

Like a meteor shower, this antique style ruby and diamond engagement ring stardusts the finger.

Item
RG-2482
$1599.00

Orders & More

Antique Amethyst and Pearl Cocktail Ring

The purple hues of royalty are beautifully presented in this antique amethyst and pearl cocktail ring's centerpiece gemstone.

Item
RG-2505
$1999.00

Orders & More

Retro Modern Ruby Ring in Rose Gold

The iridescent curved appeal of a beachside conch shell comes to mind with this Retro Modern ruby ring in rose gold.

Item
RG-2281
$1129.00

Orders & More

Classic Platinum Citrine Cocktail Ring

Classic citrine cocktail rings like this one make an elegant right hand ring.

Item
RG-1812
$999.00
---
---
ęCopyright 2001 - 2013
Topazery, LLC
Atlanta, GA, USA
&reg Topazery is a Registered Trademark
Cart

WELCOME!
Home
Join Newsletter
New Listings
How To Order
FAQs
Contact Us
Testimonials
Hassle Free Returns

JEWELRY STORES
All Rings
All Jewelry
Gifts Under $500

ENGAGEMENT RINGS
Thumbnails
Vintage Engagement Rings
Antique Engagement Rings
Antique Style Engagement Rings
Diamond Engagement Rings
Champagne Diamond Rings
Aquamarine Engagement Rings
Sapphire Engagement Rings
Emerald Engagement Rings
Ruby Engagement Rings
Filigree Engagement Rings

RINGS & MORE
Thumbnails
Topazery Collection
Antique Rings
Antique Style Rings
Sapphire Rings
Emerald Rings
Ruby Rings
Aquamarine Rings
Pearl Rings
Filigree Rings
Cocktail Rings
Filigree Jewelry
Pearl Jewelry

WEDDING RINGS
Thumbnails
Antique Wedding Rings
Antique Style Wedding Rings
Gemstone Wedding Rings
Filigree Wedding Rings

JEWELRY BY PERIOD
Thumbnails
Victorian Jewelry
Art Nouveau Jewelry
Edwardian Jewelry
Art Deco Jewelry
Retro Jewelry

OTHER JEWELRY
Thumbnails
Bracelets
Crosses
Earrings
Necklaces
Pendants & Lockets
Pins & Brooches

RECENTLY SOLD
Recently Sold Jewelry

EDUCATION
Gemstone History
Jewelry Periods
Antique Diamond Cuts
Diamond Color Grades
Diamond Clarity Grades
Evaluating Gemstones
Jewelry Library

INFORMATION
About Us
In the News
Privacy Policy
Legal Policy