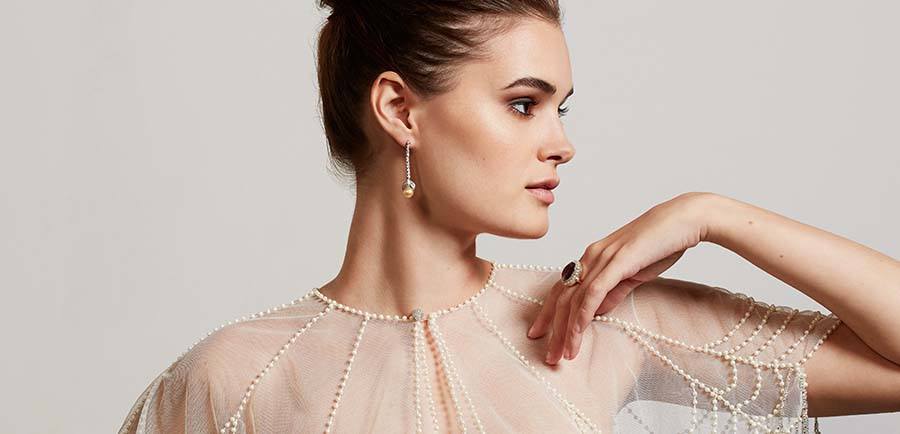 Antique Jewelry
Antique jewelry touches our hearts and souls with its timeless beauty. There's something magical about jewelry from another era with a story to tell. Antique jewellery pieces glow with a soft patina that only comes from being worn and loved. Topazery Jewelry in Atlanta, GA offers antique jewelry, estate and vintage jewelry, along with our own Topazery Collection.
You'll find rare antique rings, unusual engagement rings, and one of a kind wedding rings dating from the 1800's. Our collection includes Victorian jewelry, Edwardian jewelry, Art Deco jewelry as well as period pieces from the Art Nouveau, Retro, and Modern eras. In addition to vintage rings, we carry a fine selection of earrings, necklaces, crosses, pins, brooches, pendants, and lockets.
Spotlight Antique and Vintage Jewelry
This month, we're highlighting three antique and vintage rings which are shown below.
Jewelry "Facets"
As its name implies, Topazery's newest feature, "Facets", focuses on one (or two) alluring aspects of an antique or vintage jewelry piece. On a regular basis we will pick out a jewelry piece that we find especially bewitching and delve a little deeper into the characteristics that make it such a standout. And, when we learn interesting news and lore about noteable jewelry from around the world, we will share this information with you through "Facets". We hope you'll visit "Facets" often to learn interesting and educational tidbits about antique and vintage jewelry!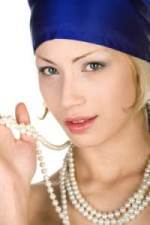 The Great Gatsby Making 1920s Jewelry and Accessories All the Rage All Over Again
Can't get enough of The Great Gatsby's Roaring Twenties glitz and glamour? You're in luck. The blockbuster film starring Leonardo DiCaprio is profoundly influencing what's hot in jewelry and fashion.
The 1920s might seem like ancient history, but when it comes to current trends, what was the height of fashion nearly a century ago is suddenly in style all over again. The latest Hollywood incarnation of F. Scott Fitzgerald's classic novel The Great Gatsby has turned the fashionable hands of time back to yesteryear. And the clock has stopped smack dab in the era when glitz, glamour and excess reigned supreme. The mania over that movie is good news for jewelry lovers who can't get enough of the Roaring Twenties. Inspired by that cultural fixation, retailers are responding to demand by launching "collections to help consumers to live it up West Egg style," CNBC recently reported. Two such lines, in fact, are a direct result of collaboration with the film's costume designer. As a result, the latest retail offerings from "high-end jewelry designer Tiffany and [menswear brand] Brooks Brothers" are exact Jazz Age replicas of the items the film's actresses and actors are outfitted in.
Indeed, shoppers strolling through today's trendiest boutiques might wonder if they've been taken on a time machine joyride. The prominent showcasing of such items as regatta blazers, loafers and cufflinks raided from Jay Gatsby's closet to Art Deco tasseled pendant necklaces and bejeweled diamond-and-pearl headpieces from Daisy Buchanan's jewelry wardrobe will magically transport them ninety years into the past.
Of course, anyone can own a 1920s-inspired article of clothing or piece of jewelry, but historical purists aren't going to settle for replicas. In interpreting the Roaring Twenties trend, they're going to want to get their hands on the real deal. Antique jewelry boutiques and vintage clothing stores can provide them with the genuine Art Deco items they're craving. Visit our Art Deco Jewelry collection today!
Our Antique Jewelry Story
The Topazery story began in 2001 when a dragonfly antique pin was discovered almost hidden in the corner of a dusty box. We were enchanted by the beauty of the dragonfly, which now adorns our logo, and were inspired to start an online antique jewellery boutique. Since that day we've been searching auctions, estate sales, fairs, and shows in the United States of America (USA) and Europe to bring you extraordinary heirloom pieces. If you're looking for a special gift for yourself or for someone you love, Topazery offers amazing jewelry pieces for every style and taste. From classic to chic, from traditional to eclectic, from feminine to sassy . . . antique and vintage jewelry brings the past to the present.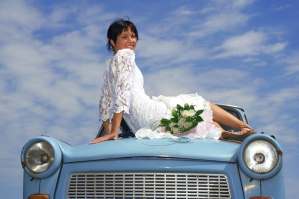 Antique Engagement Rings
You'll love Topazery's spectacular selection of Art Deco Engagement Rings with their bold, bright colors and straight lines. In sharp contrast are the light and airy designs of Edwardian Engagement Rings with delicate filigree and soft colors. Favorite antique engagement rings include antique diamonds like Rose cut, Old Mine, and Old European.
Choose your engagement ring from an spectacular collection of beautiful, unusual, traditional and non-traditional designs with diamonds, sapphires, rubies, emeralds, aquamarines, and other gemstones. We offer one-of-a-kind original period jewelry as well as antique style jewelry reproductions. Our Aquamarine Engagement Rings and Filigree Engagement Rings are the best on the web!
Interested in Selling your Jewelry and Diamonds?
Do you want to sell jewelry or sell diamonds? Buckhead Buyers, located in Sandy Springs, GA, has a team of professional diamond buyers and jewelry buyers who offer cash for your fine jewelry and diamonds. To learn how to sell your jewelry and diamonds in the Atlanta area, visit Buckhead Buyers.
---
---
ęCopyright 2001 - 2013
Topazery, LLC
Atlanta, GA, USA
&reg Topazery is a Registered Trademark
Cart

WELCOME!
Home
Join Newsletter
New Listings
How To Order
FAQs
Contact Us
Testimonials
Hassle Free Returns

JEWELRY STORES
All Rings
All Jewelry
Gifts Under $500

ENGAGEMENT RINGS
Thumbnails
Vintage Engagement Rings
Antique Engagement Rings
Antique Style Engagement Rings
Champagne Diamond Rings
Aquamarine Engagement Rings
Sapphire Engagement Rings

RINGS & MORE
Thumbnails
Antique Rings
Vintage Jewelry
Filigree Rings
Earrings
Necklaces
Brooches

WEDDING RINGS
Thumbnails
Antique Wedding Rings
Antique Style Wedding Rings

JEWELRY BY PERIOD
Thumbnails
Victorian Jewelry
Edwardian Jewelry
Art Deco Jewelry

EDUCATION
Gemstone History
Jewelry Periods
Antique Diamond Cuts
Evaluating Stones
Jewelry Library

INFORMATION
In the News
Privacy Policy
Legal Policy