In the News Page 3
Project Wedding Names Topazery a Top Atlanta Wedding Rings Jeweler
August 04, 2013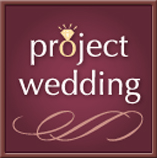 Project Wedding has narrowed down all the jewelers across the city of Atlanta into a Top 4 list of the very best when it comes to shopping for wedding rings. Antique jewelry boutique Topazery has placed among the rankings. Read More »
Topazery Glamour Mentions Inspire Best Aquamarine Engagement Rings List
May 21, 2013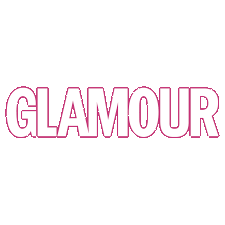 "Glamour" magazine is renowned for knowing what women want and it recently concluded that two of Topazery's aquamarine engagement rings deserve the attention of would-be brides. In honor of that recognition, Topazery reviews its own Best of Aquamarine Engagement Rings. Read More »
Antique and Vintage Jewelry Retailer Topazery Celebrates Their Ten Year Anniversary
June 07, 2012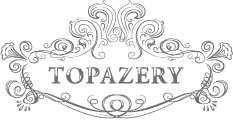 Having recently celebrated 10 years of selling vintage and antique jewelry on the web, Topazery Jewelry reviews its accomplishments over the last decade. A celebrity first sale, a move to the big city and a feature spotlight on primetime TV are just some of the highlights the company has experienced since its humble beginnings. Read More »
Crossing Jordan
February 01, 2007

A Victorian style sapphire and diamond ring from Topazery was chosen for the hit drama series, Crossing Jordan on NBC. The episode, "Mr. Little and Mr. Big", aired on NBC in February, 2007 with the elegant sapphire and diamond ring as part of the story.
Antique Trader Magazine

"Diamonds and beyond ... antique engagement rings are becoming a bride's best friend. For generations, engagement rings have symbolized eternal or everlasting love, and antique engagement rings are proving to stand the test of time. Today, many couples are bypassing new jewelry and pledging their love with jewelry that has a bit of history." -- Going to the Chapel by Stephanie Scott.
Indian Millionaire Magazine

"The beauty of antique jewellery lies in its multifaceted allure. Vintage creations, opulent in history, laden with stories of past owners .... the romance will ever endure. And Topazery awaits those who wish to sail away into this mist of exquisite jewels." -- Topazery, A Vintage Romance by Suchita Parikha.
The Charlotte Observer

"Forget a diamond solitaire. Today's young couples are increasingly turning to antique engagement rings to find a more distinctive way to commemorate their betrothal" -- Future Commitment Sealed with the Past by Leigh Dyer.