Topazery Earns Mention in The Everything Green Wedding Book
October 06, 2015
Antique jewelry boutique Topazery has always taken great pride in the sustainability aspect of its business. Now others are taking notice too. Wenona Napolitano has singled out Topazery twice in her "The Everything Green Wedding Book." And it is Topazery's eco-friendly vintage jewelry that has caused the author to stand up and take notice.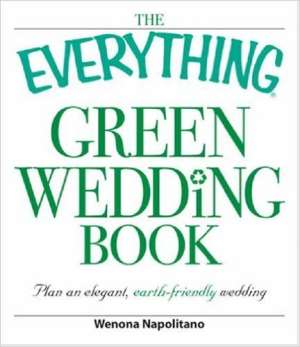 Originally published in 2009, "The Everything Green Wedding Book" is subtitled "Plan an elegant, affordable, earth-friendly wedding." It is billed by the publisher in this way: "Increasingly, brides and grooms are spending their wedding dollars on environmentally friendly products and services. From the dress to the dinner, there are more green options available today than ever before. This book will teach the happy couple just how easy and affordable it is to: choose a stunning environmentally friendly location; create beautiful invitations printed on recycled paper; find the perfect eco-fashion; enjoy a gourmet organic caterer; find the right romantic honeymoon retreat, and more! This fun, informative guide provides all the steps to a beautiful wedding--without leaving a footprint!"
Within its pages, the book goes on to single out antique jewelry boutique Topazery twice, once in its Shopping Guidelines for Vintage Rings section and a second time in the appendix under the Eco-Friendly Jewelry section. Both times, the compendium praises the antique jewelry boutique for its wide range of eco-friendly options. "Topazery offers a tremendous selection of heirloom, antique, vintage, and estate jewelry from the 1800s to the present."
"On our website and blog, we devote a lot of time to educating brides and brides-to-be on the eco-consciousness of choosing an antique or vintage engagement ring or wedding ring," explains Topazery's spokesperson. "We stress that because it is essentially a recycled piece of jewelry, a vintage or antique ring is an eco-conscious choice. Unlike new engagement rings, the making of which requires metal, stones and mining techniques that can negatively impact the earth, engagement rings of a vintage or antique origin leave no additional mark on the environment. We're thrilled to see someone else recognizing this important but often overlooked aspect of our business."
Return to press home