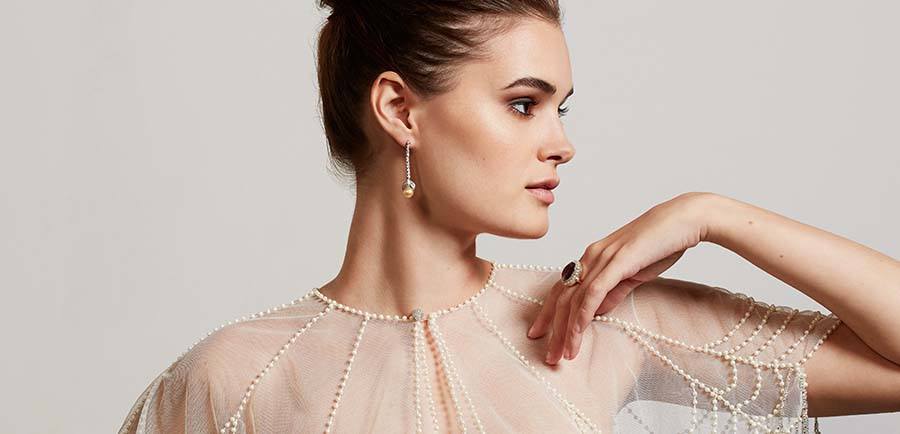 Antique and Vintage Jewelry
Antique and vintage jewelry touches our hearts and souls with its timeless beauty. There's something magical about jewelry from another era with a story to tell. These jewellery pieces glow with a soft patina that only comes from being worn and loved. Topazery Jewelry in Atlanta, GA offers antique jewelry and vintage jewelry, along with a special selection of vintage inspired engagement rings from the Topazery Collection.
You'll find rare antique rings, unusual unusual engagement rings, and one of a kind wedding rings dating from the 1800's. Our collection includes Victorian jewelry, Edwardian jewelry, and Art Deco jewelry. We also offer vintage engagement rings, and a fine selection of vintage jewelry which spans the jewelry eras from 1930 to the present.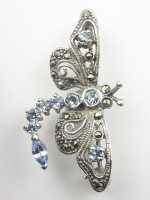 Our Story
The Topazery story began in 2001 when a dragonfly antique brooch was discovered almost hidden in the corner of a dusty box. We were enchanted by the beauty of the dragonfly, which now adorns our logo, and were inspired to start an online antique jewellery boutique. Since that day we've been searching auctions, estate sales, fairs, and shows in the United States of America (USA) and Europe to bring you extraordinary heirloom pieces. If you're looking for a special gift for yourself or for someone you love, Topazery offers amazing jewelry pieces for every style and taste. From classic to chic, from traditional to eclectic, from feminine to sassy . . . antique and vintage jewelry brings the past to the present.
Antique Engagement Rings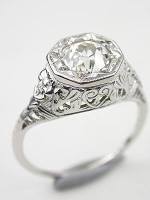 You'll love Topazery's spectacular selection of Art Deco Engagement Rings with their bold, bright colors and straight lines. In sharp contrast are the light and airy designs of Edwardian Engagement Rings with delicate filigree and soft colors. Favorite antique engagement rings include antique diamonds like rose cut diamonds, Old Mine cut diamonds, and Old European cut diamonds.
Choose your engagement ring from a spectacular collection of beautiful, unusual, traditional and non-traditional designs with diamonds, sapphires, rubies, emeralds, aquamarines, and other gemstones. We offer one-of-a-kind original period jewelry as well as antique and vintage style jewelry reproductions. Our Aquamarine Engagement Rings and Filigree Engagement Rings are the best on the web!
Interested in Selling your Jewelry and Diamonds?
Do you want to sell jewelry or sell diamonds? Buckhead Buyers, located in Sandy Springs, GA, has a team of professional diamond buyers and jewelry buyers who offer cash for your fine jewelry and diamonds. To learn how to sell your jewelry and diamonds in the Atlanta area, visit Buckhead Buyers.
---
© Copyright 2001 - 2015
Topazery, LLC
Atlanta, GA, USA
® Topazery is a Registered Trademark