About Filigree Jewelry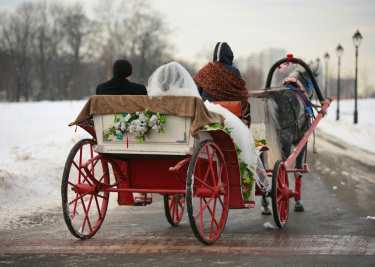 When you're looking for something out-of-the-ordinary, you'll love the captivating designs found in Topazery's collection of filigree jewelry. Each piece in our collection is beautifully crafted and remarkably elegant. Choose a classic, timeless filigree jewelry piece to remember and treasure always.
About Our Filigree Jewelry Collection
As you browse through our filigree jewelry collection, you'll find engagement rings and wedding bands, bracelets, necklaces, earrings, crosses, pins and pendants with diamonds, sapphires, citrines, pearls, tourmalines, rubies and onyxes. Gold and platinum settings are both represented as are antique filigree jewelry, estate, vintage and antique styles. When it's all about the fine details, a filigree jewelry piece is the perfect gift.

Orders & More

Filigree and Diamond Antique Style Wedding Band

Diamonds, milgraining and fancy cutwork join forces in this filigree and diamond antique style wedding band.

Item
RG-2807ae
SALE PENDING

Orders & More

Antique Style Filigree Wedding Band

This antique style filigree wedding band curves ever so slightly to fit its matching engagement ring.

Item
RG-2814wby
$799.00

Orders & More

White Sapphire Filigree Engagement Ring

In this elegant engagement ring, Infinity symbols and filigree details create a romantic setting for a natural white sapphire.

Item
RG-2814ay
$1599.00

Orders & More

Antique Style Aquamarine Filigree Engagement Ring

The path not taken often leads to the most unexpected surprises, and this antique style aquamarine filigree engagement ring thrills from all directions.

Item
RG-2567as
$1489.00

Orders & More

Filigree and Diamond Wedding Band

Elegant sophistication is yours in this princess-inspired filigree and diamond wedding band.

Item
RG-3080j
SALE PENDING

Orders & More

Aquamarine Filigree Engagement Ring

Likes snow flurries dancing in the winter wind, this aquamarine engagement ring has a swirling design.

Item
RG-2802ab
SALE PENDING

Orders & More

Fancy Colored Diamond Filigree Engagement Ring

The path not taken often leads to the most unexpected surprises, and this antique style filigree engagement ring thrills from all directions.

Item
RG-2567ar
$3129.00

Orders & More

Antique Style Filigree and Diamond Engagement Ring

Antique style diamond engagement rings like this one are a symbol of your endless love for each other.

Item
RG-3121i
$6429.00

Orders & More

Antique Style Edwardian Diamond Engagement Ring

With an intriquing ambiance, this antique style Edwardian filigree diamond engagement ring is as romantic as a full moon rising over Paris's Eiffel Tower.

Item
RG-3345d
$3695.00

Orders & More

Filigree Wedding Band

This wedding band is intricately carved in filigreed chevrons and paisley swirls. The 18k white gold band is slightly curved to fit against it's matching engagement ring, style RG-2802.

Item
RG-2802wbm
$649.00

Orders & More

White Sapphire Filigree Engagement Ring

This distinctive antique style filigree engagement is set with a round white sapphire.

Item
RG-2802aa
$1599.00

Orders & More

Aquamarine Filigree Engagement Ring

The alluring charm of the Caribbean is captured in this aquamarine filigree engagement ring.

Item
RG-2814aw
SALE PENDING

Orders & More

Paisley and Filigree Diamond Wedding Band

This 18k white gold filigree and diamond wedding band is elegant worn alone or paired with a filigree engagement ring.

Item
RG-1747wbf
$1129.00

Orders & More

Champagne Diamond Engagement Ring

Infinity symbols dance and flirt with diamonds in this filigree and champagne diamond antique style engagement ring.

Item
RG-2814aq
$2159.00

Orders & More

Pierced and Engraved Engagement Ring

A bluish violet sapphire bursts forth from a pierced and engraved filigree mounting in this antique style sapphire engagement ring.

Item
RG-1747w
SALE PENDING

Orders & More

Art Deco Filigree Diamond Wedding Ring

The diagonal slicing of this Art Deco antique wedding ring lends visual intrigue to the finger and showcases the band's geometric elements.

Item
RG-1237
$1795.00

Orders & More

Aquamarine Art Deco Engagement Ring

The antique pierced mounting of this Art Deco aquamarine engagement ring wraps the finger in Old World lace.

Item
RG-3491
$1559.00

Orders & More

Edwardian Antique Earrings

Old mine cut diamonds suspend from Eiffel tower-like architectural bridgework in these Edwardian earrings.

Item
EA-3505
$7959.00

Orders & More

Antique Bow Pin

A square centerpiece of blue glass splashes this antique pin with a touch of unexpected color and whimsy.

Item
PN-3494
$199.00

Orders & More

Antique Filigree Diamond Engagement Ring

A domed topsetting culminates in a hexagonal set old mine cut diamond in this antique filigree engagement ring.

Item
RG-3487
$799.00

Orders & More

1920's Antique Sapphire Filigree Engagement Ring

Like a bluebird flitting across a golden field of grain, this 1920s antique sapphire filigree engagement ring adds unexpected colorful contrast to the finger.

Item
RG-2524
$659.00

Orders & More

Filigree Sapphire and Diamond Vintage Bracelet

Angelic arcs of diamond brilliance radiate from the center of this hand-wrought vintage bracelet.

Item
BR-3504
$3829.00

Orders & More

Art Deco Sapphire Antique Engagement Ring

The domed spider web setting of this Art Deco sapphire antique engagement ring casts an alluring spell.

Item
RG-3068
$2999.00

Orders & More

Filigree Vintage Necklace

Pearls and diamonds flirt with filigree in this vintage necklace.

Item
NK-3455
$800.00

Orders & More

Antique Filigree Engagement Ring

This antique diamond engagement ring has a pierced filigree design that wraps the underbezel in leaves and vines.

Item
RG-3374
$4999.00
---
---
ęCopyright 2001 - 2013
Topazery, LLC
Atlanta, GA, USA
&reg Topazery is a Registered Trademark
Cart

WELCOME!
Home
Join Newsletter
New Listings
How To Order
FAQs
Contact Us
Testimonials
Hassle Free Returns

JEWELRY STORES
All Rings
All Jewelry
Gifts Under $500

ENGAGEMENT RINGS
Thumbnails
Vintage Engagement Rings
Antique Engagement Rings
Antique Style Engagement Rings
Diamond Engagement Rings
Champagne Diamond Rings
Aquamarine Engagement Rings
Sapphire Engagement Rings
Emerald Engagement Rings
Ruby Engagement Rings
Filigree Engagement Rings

RINGS & MORE
Thumbnails
Topazery Collection
Antique Rings
Antique Style Rings
Sapphire Rings
Emerald Rings
Ruby Rings
Aquamarine Rings
Pearl Rings
Filigree Rings
Cocktail Rings
Filigree Jewelry
Pearl Jewelry

WEDDING RINGS
Thumbnails
Antique Wedding Rings
Antique Style Wedding Rings
Gemstone Wedding Rings
Filigree Wedding Rings

JEWELRY BY PERIOD
Thumbnails
Victorian Jewelry
Art Nouveau Jewelry
Edwardian Jewelry
Art Deco Jewelry
Retro Jewelry

OTHER JEWELRY
Thumbnails
Bracelets
Crosses
Earrings
Necklaces
Pendants & Lockets
Pins & Brooches

RECENTLY SOLD
Recently Sold Jewelry

EDUCATION
Gemstone History
Jewelry Periods
Antique Diamond Cuts
Diamond Color Grades
Diamond Clarity Grades
Evaluating Gemstones
Jewelry Library

INFORMATION
About Us
In the News
Privacy Policy
Legal Policy