Contact Us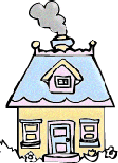 We're open online 24/7!
Topazery is an online antique and vintage jewelry boutique in Atlanta, Georgia. Because of the popularity of our online store, we no longer have a shop. We offer a spectacular selection of jewelry on our website and would enjoy helping you with a special jewelry purchase.

Send an EMail
Our email address is:
topazery [@] gmail [dot] com
Email is a great way to get quick answers to your questions! We answer emails promptly if you have a question about our jewelry or about your order. Please include the item number of the jewelry piece, or your order number, in your email.

Call Us
Our phone number is (404) 909-4291.
We ask that you send an email instead of leaving a voicemail message. If you are calling about an order or to ask about a jewelry piece, please provide the order number or item number in your email.
Our customer service hours are Monday through Friday from 10AM to 5PM, EST.

Address for Jewelry Returns
This address is only for returns and is not a store address. Please read our returns agreement before returning a purchase.
Topazery
227 Sandy Springs Place
Suite D342
Sandy Springs, GA 30328