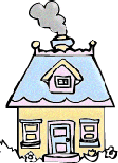 We're open online 24/7!
Topazery is an online antique and vintage jewelry boutique in Atlanta, Georgia. Because of the popularity of our online store, we no longer have a shop. We offer a spectacular selection of jewelry on our website and would enjoy helping you with a special jewelry purchase.

Send an EMail
Our email address is shown in the image to the left.
Email is a great way to get quick answers to your questions! We answer emails promptly if you have a question about our jewelry or about your order. Please include the item number of the jewelry piece, or your order number, in your email.

Call Us
Our phone number is (678) 528-8901. Please leave a message on our voicemail.
So that we may better assist you, we ask that you leave your name, phone number, the item number you are calling about, and a brief message about how we may help you. If you are calling about an order, please provide us with the order number or item number. If you are calling about a gift, please leave a call-back number where we may return your call and not give away your surprise. To receive the quickest response to your questions, please send an email.
Our customer service hours are Monday through Friday from 10AM to 5PM, EST.

Address for Jewelry Returns
Topazery
227 Sandy Springs Place
Suite D342
Sandy Springs, GA 30328
---
---
ęCopyright 2001 - 2014
Topazery, LLC
Atlanta, GA, USA
&reg Topazery is a Registered Trademark
Cart

WELCOME!
Home
Join Newsletter
New Listings
How To Order
FAQs
Contact Us
Testimonials
Hassle Free Returns

JEWELRY STORES
All Rings
All Jewelry
Gifts Under $500

ENGAGEMENT RINGS & MORE
Thumbnails
Vintage Engagement Rings
Antique Engagement Rings
Vintage Style Engagement Rings
Champagne Diamond Rings
Aquamarine Engagement Rings
Sapphire Engagement Rings
Antique Rings
Filigree Rings

WEDDING RINGS
Thumbnails
Vintage Wedding Rings
Vintage Style Wedding Rings

PERIOD JEWELRY
Thumbnails
Vintage Jewelry and Rings
Victorian Jewelry
Edwardian Jewelry
Art Deco Rings and Jewelry

EDUCATION
Vintage Jewelry Facets
Gemstone History
Jewelry Periods
Antique Diamond Cuts
Evaluating Stones
Jewelry Library

INFORMATION
In the News
Site Map
Jewelry Details
Privacy Policy
Legal Policy