An Extraordinary Antique Jewelry Collection
At Antique Jewelry at Topazery, we offer antique, estate, and antique style rings and other jewelry. Every jewelry piece in our extraordinary collection is as individual as the woman or man who wears it.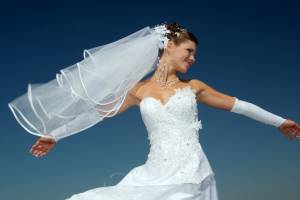 Jewelry is a cherished symbol of the memorable events in our lives. It reminds us of the past, celebrates our present, and represents our hope and dreams for the future. Jewelry is an expression of our individual styles and our choices about the people and things we love.
Antique and Antique Style Jewelry Favorites
In this jewelry gallery, you'll find photographs of recently sold antique, estate, and antique style rings and other jewlery pieces. The jewelry represents different jewelry styles -- from the "classic and traditional" Victorian, Edwardian, Art Nouveau, and Art Deco jewelry styles, to the "daring and colorful" styles of Retro jewelry, and to the "energetic and chic" modern and contemporary styles. Every jewelry piece is special and unique. The jewelry pieces on this page have been purchased by antique jewelry lovers from around the world--in cities across the United States of America, and in Europe, Japan, Australia, New Zealand, Canada, and the United Kingdom.

Orders & More

Vintage Filigree Engagement Ring

A trellis design filigree mounting in 14k white gold teams up with a round brilliant cut diamond in this vintage engagement ring. Curlicues accent the shoulders of this sophisticated filigree vintage ring. Circa 1930.

Item
RG-3489
SOLD

Orders & More

Edwardian Antique Sapphire Engagement Ring

Lovely flowers and leaves dapple the shoulders and shank of this antique Edwardian engagement ring.

Item
RG-3485
SOLD

Orders & More

Dramatic Diamond Engagement Ring

A dramatic design and unusual elegance come together in this diamond engagement ring from the Topazery Collection.

Item
RG-2817e
SOLD

Orders & More

Late Edwardian Antique Filigree Engagement Ring

Hand-wrought details and a geometric setting put an intriguing spin on the classic diamond solitaire.

Item
RG-3102
SOLD
---
---
ęCopyright 2001 - 2013
Topazery, LLC
Atlanta, GA, USA
&reg Topazery is a Registered Trademark
Cart

WELCOME!
Home
Join Newsletter
New Listings
How To Order
FAQs
Contact Us
Testimonials
Hassle Free Returns

JEWELRY STORES
All Rings
All Jewelry
Gifts Under $500

ENGAGEMENT RINGS
Thumbnails
Vintage Engagement Rings
Antique Engagement Rings
Antique Style Engagement Rings
Diamond Engagement Rings
Champagne Diamond Rings
Aquamarine Engagement Rings
Sapphire Engagement Rings
Emerald Engagement Rings
Ruby Engagement Rings
Filigree Engagement Rings

RINGS & MORE
Thumbnails
Topazery Collection
Antique Rings
Antique Style Rings
Sapphire Rings
Emerald Rings
Ruby Rings
Aquamarine Rings
Pearl Rings
Filigree Rings
Cocktail Rings
Filigree Jewelry
Pearl Jewelry

WEDDING RINGS
Thumbnails
Antique Wedding Rings
Antique Style Wedding Rings
Gemstone Wedding Rings
Filigree Wedding Rings

JEWELRY BY PERIOD
Thumbnails
Victorian Jewelry
Art Nouveau Jewelry
Edwardian Jewelry
Art Deco Jewelry
Retro Jewelry

OTHER JEWELRY
Thumbnails
Bracelets
Crosses
Earrings
Necklaces
Pendants & Lockets
Pins & Brooches

RECENTLY SOLD
Recently Sold Jewelry

EDUCATION
Gemstone History
Jewelry Periods
Antique Diamond Cuts
Diamond Color Grades
Diamond Clarity Grades
Evaluating Gemstones
Jewelry Library

INFORMATION
About Us
In the News
Privacy Policy
Legal Policy