Antique Jewelry Blog
Novel Ways to Wear Pearls this Autumn
November 24, 2015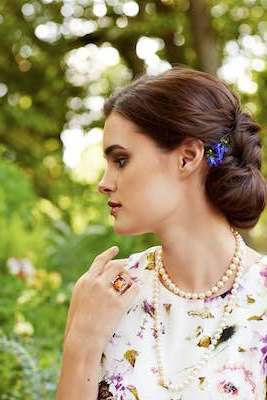 As the autumn season settles in and holiday gift giving approaches, Topazery wants jewelry lovers to think outside of the box when it comes to wearing vintage pearls. The antique jewelry boutique turns to the pages of "Vogue" magazine for inspiration. Read More »
FACET Diamond Ethics
November 12, 2015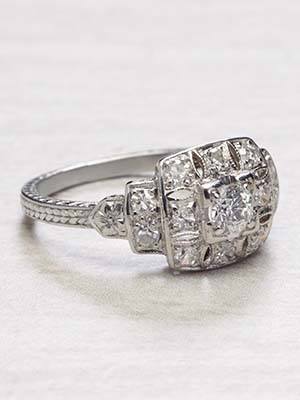 You love diamonds, but how do you reconcile this jewelry passion with your interest in bettering mankind? "Time" magazine recently addressed this ethical dilemma with a checklist for how to "ensure that your money is more likely to help miners on the ground ... than it is to hurt them." Discover what antique and vintage diamond rings have to do with it.
Read More »
Esperanza Diamond Being Cut into Triolette
November 05, 2015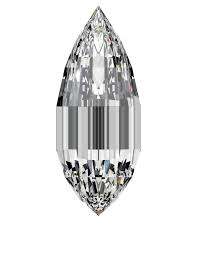 The recent headline-making Esperanza diamond is going on the auction block. Before it does, it's being cut into a rare shape, and appraiser Neil Beaty is one of the key players involved in making all of this magic happen.
Read More »
Antique and Vintage Earring Back Types
October 23, 2015
Earrings have been an extremely popular jewelry accessory since the 1920s, so when shopping for antique and vintage jewelry you'll find lots of earring options. What you might not be so familiar with is the types of earring backs you'll encounter in vintage earrings and antique earrings. The 1960s heralded the popularity of the pierced ear, but prior to that, earrings featured many different ways to secure them to the lobe. Following is a primer of the various earring back types you may come across when browsing Topazery's collection of vintage and antique earrings. Read More »
How to Pair a Vintage or Antique Ring with a Modern Ring or Vice Versa
September 29, 2015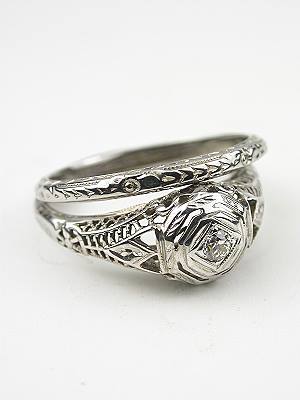 Maybe your engagement ring is a vintage heirloom passed down through the generations. Perhaps you've found the perfect wedding band in an antique store. There are no rules that say your wedding and engagement rings must come from the same jewelry time period. In fact, there are some simple rules that can help you pair the old with the new so your newly-wed left ring finger looks awesome. Read More »
Antique and Vintage Bracelet and Necklace Clasp Types
September 26, 2015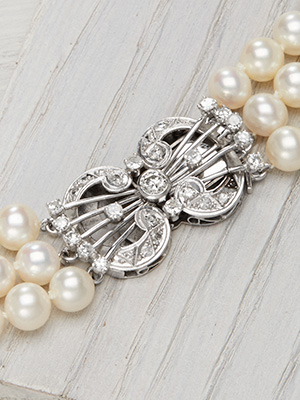 When you're attracted to an antique necklace or vintage bracelet, the last thing you're probably thinking about is its clasp. But the way a necklace or bracelet secures or fastens around the neckline or wrist can vary in a wide range of ways depending on its age and style. Sometimes the clasp even adds to the decorative flow of the jewelry piece. Topazery takes a closer look at some of the clasp types you might encounter while shopping for a vintage necklace or antique bracelet. Read More »