About Antique Crosses
Crosses have long held the hearts of jewelry lovers for their religious connotations as well as for their simplistic beauty. An antique cross represents loyalty, devotion and truthfulness and brings to mind the well known phrase "cross my heart." From a religious perspective, an antique cross represents the gift of ultimate sacrifice.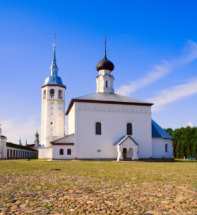 Antique Cross Collection
Topazery's collection of antique crosses and vintage crosses are treasures from the attics, closets and jewelry armoires of yesteryear's jewelry lovers. The antique crosses in our e-boutique date from the mid 1800's to today. The quality and beauty of each antique cross exhibits the fine workmanship of jewelry craftsman through the ages. In our antique cross gallery, you'll find Maltese crosses, Moravian crosses and crucifixes. Choose a beautiful diamond studded antique cross to display your devoutness or select a simpler, but elegantly carved cross to wear every day.
Antique Style Cross Collection
While crosses represent God's ultimate sacrifice and love, you don't have to be religious to appreciate the beauty and symbolism of the crosses in Topazery's antique-style and modern cross collection. Topazery's antique style crosses are based on designs and motifs from the past.
Among our collection of antique style crosses, you'll find lacy, diamond-studded crosses in the Edwardian period style and boldly geometric crosses in the Art Deco period style. We also have romantic yellow gold crosses like those worn in Victorian times. Never pre-owned or worn, our antique style crosses blend new fabrication with old world charm.

Orders & More

Victorian Christian Cross with Old Cut Diamonds

A Victorian antique cross features a lovely open design.

Item
CR-3535
$1129.00

Orders & More

Filigree Diamond Cross

In this filigree cross, a diamond pinwheel playfully spins in the center.

Item
CR-3537
$889.00

Orders & More

Antique Cross with Orange Blossom Motif

The quatrefoil flowers at the four corners of this antique cross cast a Garden of Eden spell.

Item
CR-3501
$699.00

Orders & More

Filigree Cross Pendant Necklace

This cross pendant marries filigreed tree, flower and climbing vine motifs.

Item
CR-3523
$195.00

Orders & More

Edwardian Antique Style Filigree and Diamond Cross

Filigree and diamonds join forces to create this romantic Edwardian antique style cross.

Item
CR-3324
$1149.00

Orders & More

Filigree and Diamond Antique Cross

Meanderingly cut down the center, this filigree antique cross serves as a reminder of the Savior.

Item
CR-3056
$959.00

Orders & More

Vintage Diamond Cross

This vintage diamond cross has a romantic flavor thanks to its heart design.

Item
CR-2282
$349.00

Orders & More

Diamond Cross in the Art Deco Style

The shining brilliance of this diamond cross in the Art Deco style is an angelic vision straight from heaven.

Item
CR-2286
$419.00

Orders & More

Edwardian Style Sapphire and Filigree Cross

Like a dreamcatcher, the finely detailed filigree work of this Edwardian style cross captures your attention and never lets go.

Item
CR-2287
$850.00

Orders & More

Handwrought Ruby and Diamond Cross

You'll think of morning dew droplets slowly descending from rose petals when you wear this handwrought ruby and diamond cross.

Item
CR-2224
$995.00
---
---
ęCopyright 2001 - 2013
Topazery, LLC
Atlanta, GA, USA
&reg Topazery is a Registered Trademark
Cart

WELCOME!
Home
Join Newsletter
New Listings
How To Order
FAQs
Contact Us
Testimonials
Hassle Free Returns

JEWELRY STORES
All Rings
All Jewelry
Gifts Under $500

ENGAGEMENT RINGS
Thumbnails
Vintage Engagement Rings
Antique Engagement Rings
Antique Style Engagement Rings
Diamond Engagement Rings
Champagne Diamond Rings
Aquamarine Engagement Rings
Sapphire Engagement Rings
Emerald Engagement Rings
Ruby Engagement Rings
Filigree Engagement Rings

RINGS & MORE
Thumbnails
Topazery Collection
Antique Rings
Antique Style Rings
Sapphire Rings
Emerald Rings
Ruby Rings
Aquamarine Rings
Pearl Rings
Filigree Rings
Cocktail Rings
Filigree Jewelry
Pearl Jewelry

WEDDING RINGS
Thumbnails
Antique Wedding Rings
Antique Style Wedding Rings
Gemstone Wedding Rings
Filigree Wedding Rings

JEWELRY BY PERIOD
Thumbnails
Victorian Jewelry
Art Nouveau Jewelry
Edwardian Jewelry
Art Deco Jewelry
Retro Jewelry

OTHER JEWELRY
Thumbnails
Bracelets
Crosses
Earrings
Necklaces
Pendants & Lockets
Pins & Brooches

RECENTLY SOLD
Recently Sold Jewelry

EDUCATION
Gemstone History
Jewelry Periods
Antique Diamond Cuts
Diamond Color Grades
Diamond Clarity Grades
Evaluating Gemstones
Jewelry Library

INFORMATION
About Us
In the News
Privacy Policy
Legal Policy